Pregnant Celebrity
Photo Gallery
Happy Wednesday Hump Day — also known to us as Celebrity Baby Bump Day! We have rounded up the cutest pregnant celebrities of the week, including Jennifer Love Hewitt, who showed off her baby bump in a pretty floral dress. Pregnant Penelope Cruz showed off her baby bump for the last time this week before giving birth, while pregnant Fergie, Jaime King and Devious Maids star Dania Ramirez round out our list of cute pregnant celebrities.
(page 2 of 5)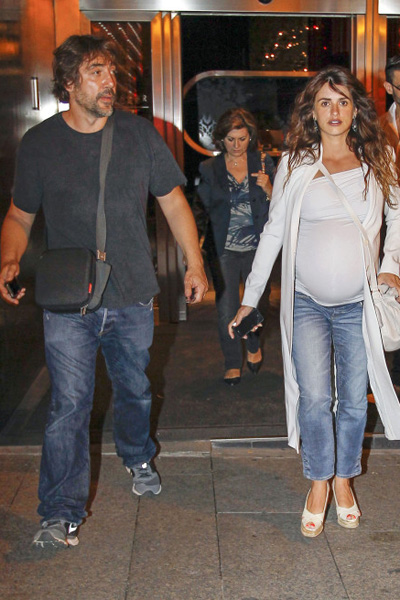 Penelope Cruz
Pregnant Penelope Cruz and her husband Javier Bardem were spotted at the Los Veranos de la Villa Music Festival in Spain on July 20 — just two days before she gave birth on July 22!
The actress looked gorgeous in a bump-hugging top paired with a cardigan, jeans and wedges.
The 39-year-old actress welcomed her second child, a girl, on the same day that Prince William and Kate Middleton welcomed their baby boy!
The couple has a son together, 2-year-old Leo. No word yet on the name of their baby girl, but Cruz did tell Harper's Bazaar that motherhood has changed her, even though she still has that nagging worry.
"I am living for every day and trying to have less fear, less worry," she said. "But I have always worried about everything; it's in my nature. It's the thing that makes me suffer the most."
Next up: Pregnant Fergie and Josh Duhamel attend church together