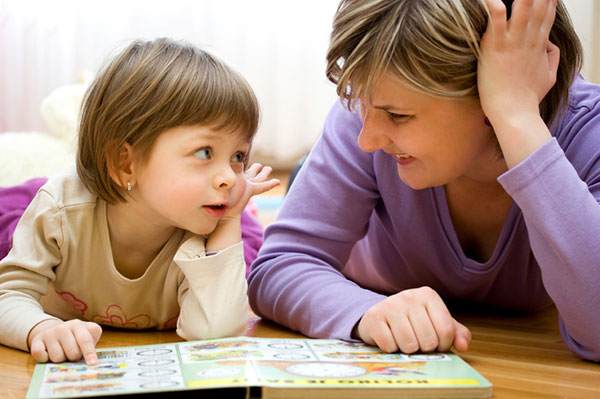 Quiet time activities your toddler will love
There comes a time in every child's life when he's ready to give up the afternoon nap. Fear not. You and your active toddler can still benefit from restful "down time." The key is providing your little one with the right activities.
Benefits of quiet time
Although your little one may resist nap time, setting aside a defined period of quiet, solitary play can still be a good idea. Quiet time teaches children how to play on their own instead of always relying on others to entertain them. Additionally, this down time gives young kids a chance to rest their body and mind so they don't run out of steam at the end of the day — not a fun outcome for your child or for you!
Helpful quiet time guidelines
Keep the following helpful tips in mind when planning your child's quiet time:
Set a regular schedule for quiet time.
Keep quiet time relatively short — some children will play alone for long periods of time, while others may find this extremely difficult.
Take cues from your child — if they are better able to enjoy quiet time in close proximity to you, set up a space for them in the same room.
Fill small bins with three or four activities for your child to play with, if they wish.
Rotate activities frequently so your child has something new to enjoy.
Praise your child after quiet time and do something fun together afterward.
Avoid electronics.
Suggested quiet time activities
Provide a variety of activities for your children to choose from during each rest period. Avoid toys of the flashing, beeping and vibrating variety. After all, it's called quiet time for a reason.
Wooden trains: A train table can often provide hours of entertainment, while helping toddlers develop fine motor skills and learn through imaginative play.
Audio recordings: Soft music or audio recordings of children's stories set a soothing atmosphere during quiet time. Just don't be surprised if you find your little guy or gal curled up in bed taking that dreaded nap after all.
Books: Reading out loud to your child is an enjoyable and gentle way to begin quiet time. If you're in need of new reading material, The Read-Aloud Handbook by Jim Trelease is filled with great recommendations. Give them a small basket of picture books to enjoy during quiet time — trains, dinosaurs, fairy tales and hidden object books are all sure to hold their attention.
Art box: If your son or daughter enjoys making art, fill a box with paper, pencils, crayons, scissors and stickers and let them get creative.
Building toys: Fill a small bin with wooden building blocks, Legos or Tinkertoys. Your child will be proud to show you his creation at the end of quiet time.
tell us:
Do you have a designated quiet time for your toddler? If so, for how long? Let us know in the comments section!
More preschooler fun
Retro toys making a comeback
Plan a messy art day for your preschooler
5 Fun afternoon games with your preschooler