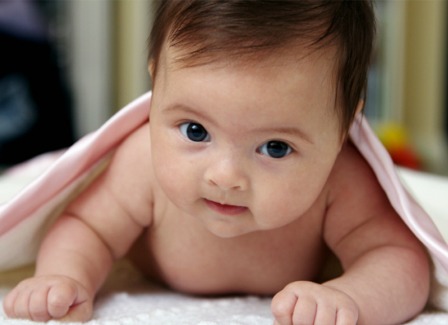 Do you envision your daughter leading a brilliantly successful life, and perhaps being a leader in her home, her work and possibly her nation? Shoot for the stars with these baby names, taken from famous female leaders around the world.
Successful baby names
The U.S. has yet to elect a female president, but there are plenty of nations around the globe who have taken that step. Some of these powerful women may be familiar to you, but others you might not know about — yet. These baby names with great potential run from the familiar — such as Angela and Elizabeth — to those with more of an exotic flair, such as Helle and Iveta.
Some of our other favorites from this list come from Queen Beatrix of the Netherlands, President Ellen Johnson Sirleaf of Liberia and Portia Simpson Miller, the Prime Minister of Jamaica.
If you're looking for a name worthy of a future leader, look no more — these gals may be all the inspiration you need. Included are all current female leaders, and a few former leaders as well.
Leader names for baby girls
Agatha Barbara: Former President of Malta
Alenka Bratusek: Prime Minister of Slovenia
Angela Merkel: Chancellor of Germany
Atifete Jahjaga: President of Kosovo
Beatrix: Former Queen of the Netherlands
Cristina Fernandez de Kirchner: President of Argentina
Dalia Grybauskaite: President of Lithuania
Dilma Rousseff: President of Brazil
Doris Leuthard: Former President of the Swiss Federation
Elizabeth II: Queen of the United Kingdom
Ellen Johnson Sirleaf: President of Liberia
Helle Thorning-Schmidt: Prime Minister of Denmark
Isabel Perón: Former President of Argentina
Iveta Radicová: Former Prime Minister of Slovakia
Jóhanna Sigurdardóttir: Former Prime Minister of Iceland
Joyce Banda: President of Malawi
Julia Gillard: Former Prime Minister of Australia
Kamla Persad-Bissessar: Prime Minister of Trinidad and Tobago
Louise Lake-Tack: Governor-General of Antigua and Barbuda
Margaret Thatcher: Former Prime Minister of the United Kingdom
Mary Robinson: Former President of Ireland
Margrethe II: Queen of Denmark
Park Geun-hye: President of South Korea
Pearlette Louisy: Governor-General of Saint Lucia
Portia Simpson Miller: Prime Minister of Jamaica
Quentin Bryce: Governor-General of Australia
Sheikh Hasina Wajed: Prime Minister of Bangladesh
Sibel Siber:  Prime Minister of North Cyprus
Vaira Vike-Freiberga: Former President of Latvia
Violeta de Chamorro: Former President of Nicaragua
Yingluck Shinawatra: Prime Minister of Thailand
Names meaning "leader"
If those aren't your speed, check out these girl names which mean leader, chief or chick-in-charge.
Ailani: This Hawaiian name means "high chief"
Alufa: A Hebrew name, this means "leader"
Deanna: Meaning "church leader," this name has Old English roots
Idris: This Welsh name means "fiery leader"
Oma: This name means "leader"
Pandra: A Celtic name, this means "chief dragon"
Ricarda: This Old German name means "powerful leader"
Valeska: Meaning "splendid leader," this name has Slavic roots
Click the banner to check out our database of over 30,000 baby names >>

More baby name ideas
Long and elegant baby names
Baby names that mean light
Out of this world baby names from Doctor Who