Cool names for
your little hipster
Cool, edgy and super classic, these hipster baby names will
set your baby apart from the crowd.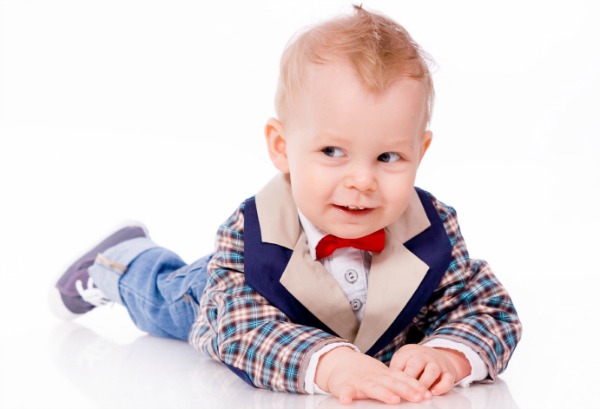 Hipster baby names are so hip they almost hurt. They are some of the most classic names you'll find on a modern birth certificate, or so unique you haven't heard a name like that before, but they will sound cool no matter what you think. There are no trendy or unique spellings here — these names are simply hip, and they do it well.
If you're tired of the latest and greatest baby name trends — whether it be top-of-the-charts popular or a certain trend that has cropped up in recent years — these baby names really stand apart from those that are cruising to the top of the popularity charts. A mixture of old-school classics and more modern choices, your future little hipster will be the coolest chap or gal at playgroup.
Hipster names for baby boys
Asher: This Hebrew baby name means "happy"
Auden: Meaning "old friend," this name has Old English roots
Atticus: A Latin name, this means "from Athens"
Dax: The name of a town in southwestern France
Dexter: This Old English name means "right-handed"
Duke: Meaning "leader," this name has Latin roots
Falon: This Gaelic name means "leader"
Finn: An Irish name, this means "fair"
Holden: This Old English name means "deep valley"
Hugo: A form of the name Hugh, this name has Latin origins
Ike: Meaning "laughter," this name has Hebrew roots
Kai: A Welsh name, this means "keeper of the keys"
Milo: A version of Miles, this name has English roots
Orlando: A Spanish name, this means "renowned land"
Otis: This German name means "wealth"
Oscar: Meaning "spear of the gods," this name has Old English origins
Roman: A Latin name, this means "citizen of Rome"
Sullivan: This Gaelic name means "dark eyes"
Hipster names for baby girls
Bessie: Another version of Bess or Elizabeth
Clementine: This pretty Latin name means "merciful"
Daisy: A flower name
Dixie: A French name, this means "tenth"
Edie: Another version of the name Edith, this means "wealthy"
Flannery: This Gaelic name means "russet hair"
Georgia: The feminine form of George, which means "farmer"
Hazel: This classic name refers to the hazel tree
Ione: This Greek name means "violet"
Ivy: Another plant name
June: A pretty name from the calendar
London: A place name from the British city
Lola: This is a short form of the name Dolores, which means "sorrows"
Minnie: This name is a combo of Mary and Wilhelmina
Neva: Meaning "snow," this name has Latin roots
Nola: A name that comes from Fionnula, which means "white shoulder"
Olive: This name refers to the olive tree
Poppy: This Latin name comes from a flower
Ramona: This Spanish name means "protecting hands"
Sadie: From the name Sarah, a Hebrew name meaning "princess"
Click the banner to check out our database of over 30,000 baby names >>

More cool baby name ideas
Hot baby names for boys and girls
Game of Thrones baby names
Punk rock baby names