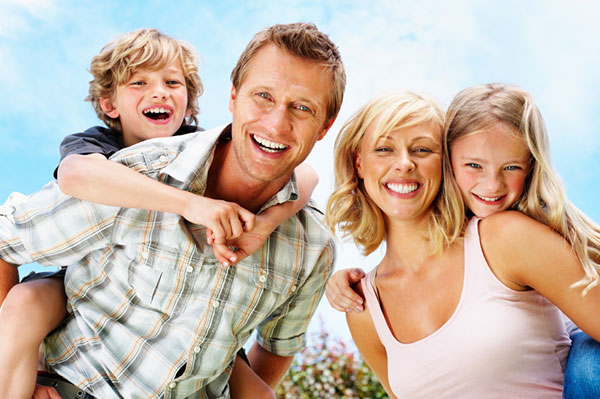 7 Fun things to do with your kids this summer
It's that time of year where school is out, kids are on vacation and parents are looking for fun activities for the entire family. Below are seven things you can do with your kids this summer that will make the weeks fly by while making memories to last a lifetime.
Many local movie theaters offer a discounted rate on select movies in the mornings during the summer. Oftentimes tickets are as little as $1 apiece! That is a huge savings on top of a great way to get out of the summer heat. Another way to enjoy the movies is to check out your local drive-in. Pack your own snacks and catch a flick under the stars.
2
Start a family fun night
Having fun can start at home with a weekly family game night. Set aside time when the whole family can be together to play some board games. Rotate who gets to choose the game each week, and make it a new family tradition. The same goes with a family movie night. For only $8 a month, Netflix has online movies available for streaming.
The summer heat can get intense in many areas of the country, so a day in the water offers relief and fun times. Local pools and water parks are great places to get wet this summer. Don't have one? Set up your own water fun zone in the backyard with some sprinklers!
If you're a working parent or just need a break, signing your children up for day camp could be the way to go! There are camps for every interest and passion. Additionally, some local stores provide activities for kids to do with their parents on the weekends for free or a minimal price.
5
Set up a lemonade stand
A lemonade stand is a classic American summer staple. Not only is it a fun way to spend the day with your kids, it also teaches them important life lessons like entrepreneurship, hard work and money management.
6
Get a jump start on reading
Many local libraries offer summer reading programs to help your kids stay on track while out of school. Barnes and Noble goes a step further and will give your child a free book after they successfully read eight books in the summer.
There are many local organizations that welcome volunteers in the summer. Teaching your children from a young age to give back to their community is a priceless lesson. You can spend time together while doing some good. You can check out your local church, soup kitchen or animal shelter to get started.
No matter what you decide to do, make sure your ultimate goal is to have fun and bond as a family!
You might also like
Educational games for summer reading
Free activities for kids
Summer service projects for kids