Pregnant Celebrity
Photo Gallery
Happy Wednesday Hump Day — also known to us as Celebrity Baby Bump Day! We have rounded up the cutest pregnant celebrities of the week, including pregnant Ivanka Trump, who looked gorgeous in an Isabella Oliver maternity dress. Pregnant Rachel Zoe was spotted out with her son Skyler, while actress Jaime King showed off her baby bump in a maxi dress. Lastly, pregnant stars Halle Berry and Autumn Reeser show off their bumps in style.
(page 4 of 5)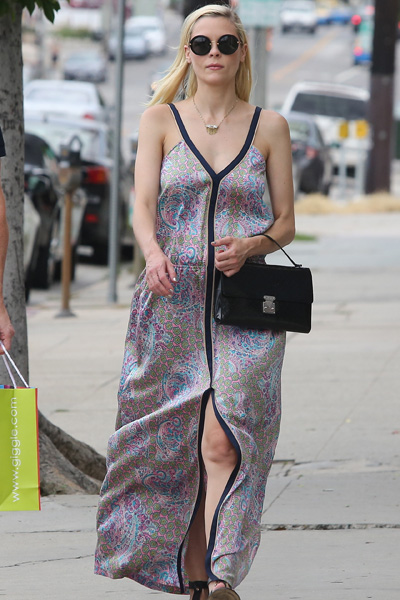 Jaime King
Hart of Dixie star Jaime King showed off her baby bump in a flowing maxi dress as she ran errands out in Los Angeles. The 34-year-old star is expecting her first child with her husband, Kyle Newman.
"I'm feeling good," King told Us Weekly. "I mean, every day is an exciting new day because everything changes so quickly!"
King admitted she is not craving sweets — but salty and savory with this pregnancy! "I really want olives a lot," she revealed. "And barbecue sauce!"
The actress went on to say she is having a hard time decorating the baby nursery.
"I started looking online but it's really hard to find the right crib," King said. "There are a couple that I really like, but it has to go with the rest of my house because my house is mid-century. There are so many things when you're having a kid that you have to think about. It's overwhelming."
Next up: Pregnant Autumn Reeser debuts her baby bump