Pregnant Celebrity
Photo Gallery
Happy Wednesday Hump Day — also known to us as Celebrity Baby Bump Day! We have rounded up the cutest pregnant celebrities of the week, including pregnant Ivanka Trump, who looked gorgeous in an Isabella Oliver maternity dress. Pregnant Rachel Zoe was spotted out with her son Skyler, while actress Jaime King showed off her baby bump in a maxi dress. Lastly, pregnant stars Halle Berry and Autumn Reeser show off their bumps in style.
(page 3 of 5)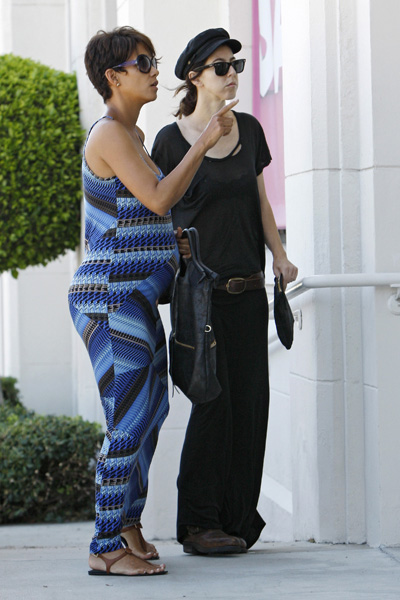 Halle Berry
Halle Berry showed off her growing baby bump in a blue maxi dress as she went furniture shopping in Culver City. The 47-year-old actress is around 6 months pregnant with her second child, her first with fiancé Olivier Martinez.
Berry has a 5-year-old daughter, Nahla, with her ex-boyfriend Gabriel Aubry, and is expecting a baby boy later this year.
"I was at the doctor's when they told me and I was completely shocked," she told Hello! magazine of her surprise pregnancy. "I didn't see it coming. I went to the doctor because I thought I had kidney stones or something. Olivier and I have always wanted to be parents, but I didn't want to get my hopes up."
It sounds like Nahla is excited to have a sibling — although not the sister she hoped for! "She's really happy. Not long ago she asked God for a little sister," Berry said.
Next up: Pregnant actress Jaime King is really starting to show!