Pregnant Celebrity
Photo Gallery
Happy Wednesday Hump Day — also known to us as Celebrity Baby Bump Day! We have rounded up the cutest pregnant celebrities of the week, including pregnant Ivanka Trump, who looked gorgeous in an Isabella Oliver maternity dress. Pregnant Rachel Zoe was spotted out with her son Skyler, while actress Jaime King showed off her baby bump in a maxi dress. Lastly, pregnant stars Halle Berry and Autumn Reeser show off their bumps in style.
(page 2 of 5)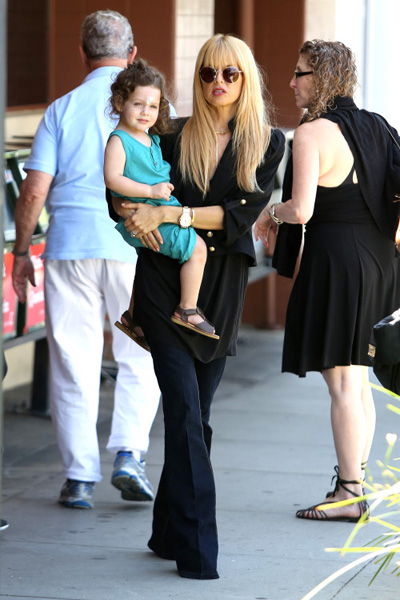 Rachel Zoe
Pregnant stylist Rachel Zoe wore her signature black as she and her 2-year-old son Skyler were spotting having breakfast at Nate 'n Al's in Beverly Hills on June 28.
No word yet how far along Zoe is, but we don't spot a major (or, as she calls it, "maj") baby bump yet! Zoe told me in a recent interview that she had fun dressing her pregnancy curves when she was pregnant with Skyler.
"I was lucky in that Sky was good to me and my pregnancy and I don't think I would get that lucky twice. He kind of stayed contained in one area. So I found myself wearing clothes that had a lot of stretch and draping and I always went for comfort. Black, navy and dark colors are your best friend," she said.
In the meantime, the fashion designer is having a ball dressing up her son in everything from Gucci to Baby Gap." It is fun to dress him like a little man — like a mini version of my husband sometimes, so it is really cute," she said. "Who knew that dressing a boy could be so fun?"
Next up: Pregnant Halle Berry always looks amazing. How does she do it?