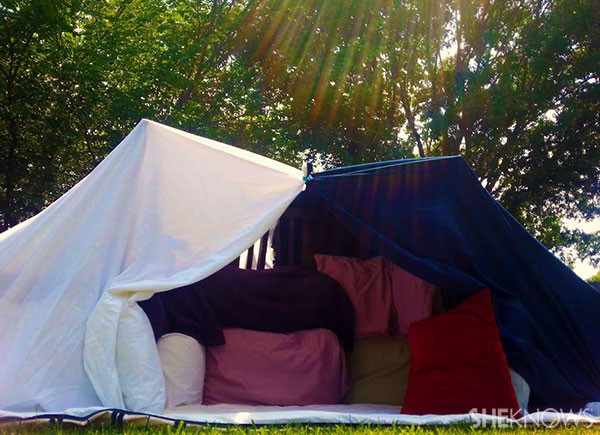 Backyard Builders
The process of building a pillow fort is almost as fun as the end result. Here is our simple guide to building an extraordinary backyard pillow fort that will give you hours of fun and coziness.
What you'll need:
A larger than twin-sized blanket
4 chairs — straight backs are best, and they need to be sturdy
6 or more pillows, depending on how much cushiness you want
2 flat queen sheets
4 rubber bands
Decorative items (a houseplant, a welcome mat, a wreath)
Directions:
Find a smooth area of grass or patio that is as flat as possible, and ensure that you've removed all rocks, sticks and pointy objects from the area. Lay your blanket flat on the ground.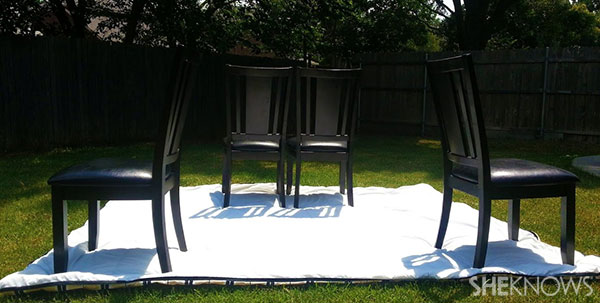 Arrange the four chairs as shown. You will want the backs of the chairs to face toward the inside of the blanket. The arrangement should look vaguely like a rectangle from the inside, except with one side of the rectangle missing. It's OK if there is space between the chairs.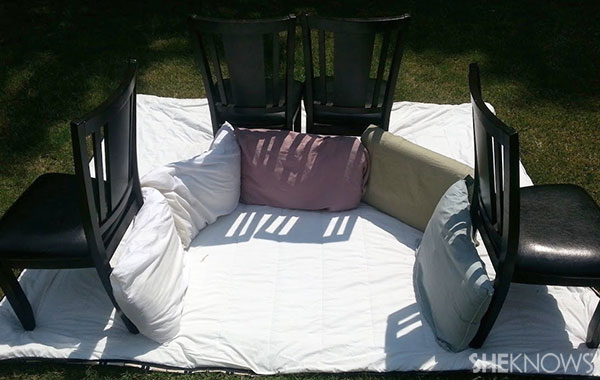 This is where the pillows come into play. The more pillows, the better. Prop the pillows against the backs of the chairs and "build" them one on top of the other until the inside of the fort is padded. If you have extra pillows, use them as flooring on top of the blanket.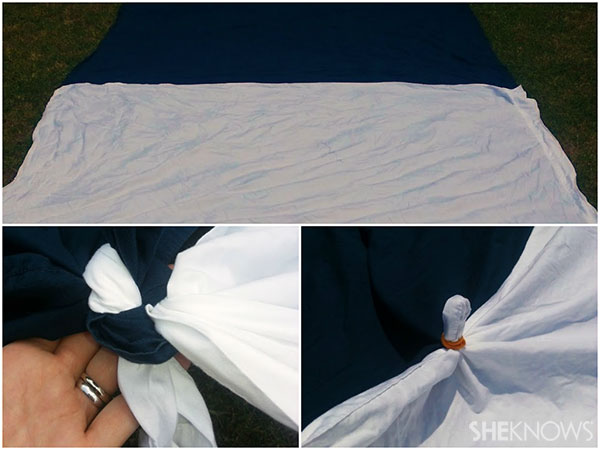 Lay the two queen sheets side by side on the ground, so that the long sides of the sheets are touching. On one end, tie the sheets together for strength. And then, about every foot, tie the sides together using your rubber bands. Leave about three feet of the sheets untied.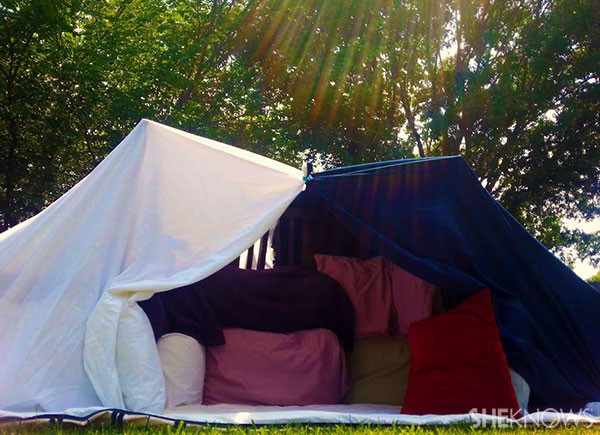 Throw your sheets over the top of the chairs, leaving the untied portion of the sheets draped over the area of the fort without chairs. This will be the entryway to the fort. You can tie or fold the sheets back to make a permanent doorway. Tuck the ends of the sheets firmly underneath the feet of the chairs to make the roof taut and prevent it from blowing away.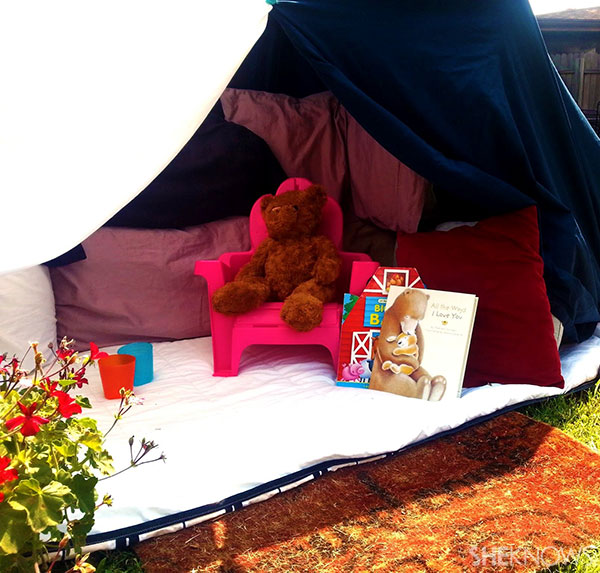 Turn your fort into home sweet home with the addition of houseplants and a welcome mat. Fill it with books and crafts for extra fun. Ta-da!
More family fun
Host a backyard movie premiere party
Yummy popcorn recipes for movie night
Keeping kids entertained while traveling