Do more with your
baby pictures
Make the most of the pictures you take of your newborn baby. Discover fun ways to share precious photos with your friends and family — from gourmet cookies to private websites.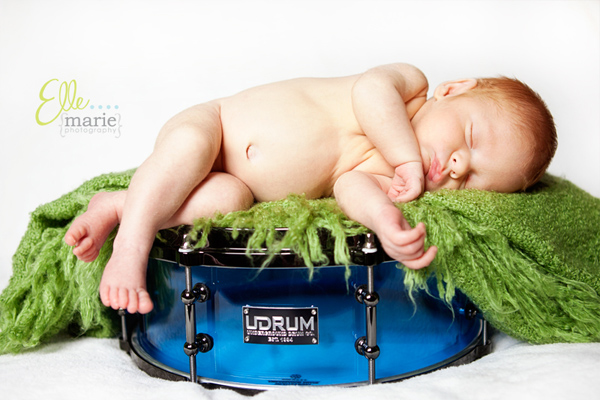 Babies change with every passing day, and there's a natural tendency to want to capture every moment. New moms and dads scramble to take pictures, from professional studio photography to smartphone shots on Instagram. Do more with your photos with one of these fun ways to take and share baby pictures.
Use creative props for newborn photos
Newborn photo shoots are an excellent time to splurge on a professional photographer. Experienced baby photographers can work with studio lighting and settings to create ethereal photographs of your newborn. Lyndsey Thomas of Elle Marie Photography encourages families to use props that are particularly meaningful to the parents. "Fuzzy hats and pretty bows are adorable and make for cute photos but if you can use a prop that pays tribute to a family member or a special memory, it makes the photo that much more meaningful to for years to come," she says.
Share your photos with friends and family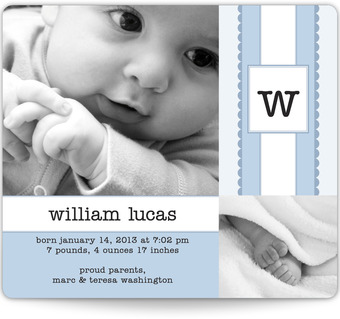 Whether you've taken professional photos or you've captured snapshots with your iPhone, you can share your newborn baby photos creatively, including sending unique birth announcements.
Personalize your birth announcements. Slip a photo print into an envelope with a handwritten note written especially for each recipient. Even Instagram photos can be printed thanks to services like Printstagram.
Create a useful birth announcement. Try printing a collage of photos with your announcement on a handy magnet. Your little one could end up on a fridge for years to come.
Include a yummy treat. Have your baby's pictures printed on gourmet cookies and send them to local friends and family as a birth announcement.
Share your baby's new photos with a gift. Give grandparents a photo gift, such as a mug or tote bag. Close family members love showing off the family's new addition.
Get in the picture. Consider being part of your new baby's photos. "Make sure mom feels beautiful and then work everyone else's outfit around her," says photographer Kerri Davis. "The more fitting the outfit the better, baggy clothes add unwanted bulk and can make you look larger than you are. "
Take sequential photos. Try scheduling a photo of your baby every week or once a month. Come up with a creative way to mark the passage of time, such as a chalkboard with the month or wooden blocks with numbers. Share them at your baby's first birthday.
Upload photos to a secure website
When it comes to sharing your baby's pictures online, you may be concerned with privacy. Every parent has a unique take on this issue, but it's becoming more and more common to avoid posting pictures of children and babies publicly. If you're concerned, try a photo sharing service such as Origami. This premium service charges $5 a month for a secure photo and video sharing site that you can grant access to an unlimited number of family and friends.
More on babies
Tips for creating memorable baby videos
10 Baby products you cannot live without
Baby-friendly beach vacations