Pregnant Celebrity
Photo Roundup
Happy Wednesday Hump Day — also known to us as Celebrity Baby Bump Day! We have rounded up the cutest pregnant celebrities of the week, including pregnant Kate Middleton, who got in touch with her wild side in a Dalmatian print dress. Halle Berry showed off her baby bump (which grew overnight!), while Lady Antebellum's Hillary Scott rocked her baby bump at a concert. Pregnant Fergie and Cold Case star Kathryn Morris round out our list of the cutest pregnant celebs of the week.
(page 2 of 5)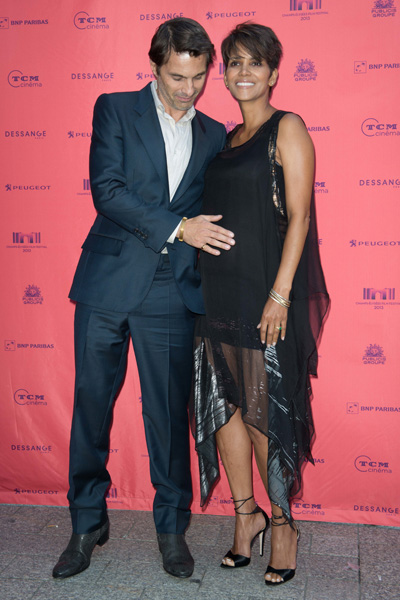 Halle Berry
Halle Berry shows off her growing baby bump as her fiancé, Olivier Martinez, places his hand proudly on her stomach on the red carpet at the Champs-Élysées Film Festival in Paris.
The 46-year-old actress, who called her pregnancy "the biggest surprise of her life," wore a sheer black flowing dress that showed off her significantly larger baby bump.
Martinez recently told People that the couple is expecting a boy!
"My son will be an American, but I remain French," he revealed during the Paris film festival. "I remain a Frenchman in America, but I adapt to American culture. I feel good there — but I'm still a foreigner."
Berry has a 5-year-old daughter, Nahla Ariela, with her ex-boyfriend Gabriel Aubry.
The busy actress recently opened up about her favorite holiday — Mother's Day! "What I love about Mother's Day is Mom doesn't have to plan it," she said. "My family gets together and they get to plan the day for me, and I love that. I'm the planner and I'm the one that organizes. And on Mother's Day I get to just be taken care of."
Next up: Lady Antebellum's Hillary Scott gives her last concert before her baby is due