Voted #1 Women's Site In The World (Again!)
We at SheKnows want to send a sincere thank you to all of our terrific readers for naming SheKnows the top women's website!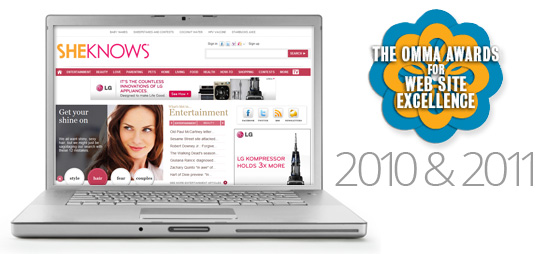 For the second year in a row, SheKnows has been honored with the OMMA Award for Website Excellence, and we couldn't be more excited!
The 2011 OMMA Awards celebrated the year's best in online media, marketing and advertising with the
"The SheKnows team is incredibly honored to be taking home another OMMA Award for the second year in a row"
Website Excellence Award being given to web publishers and/or web developers whose superior content, visual design and interface creates recurring value for both advertisers and users. SheKnows was recognized in the coveted Family/Parenting/Women's Interest category, where the industry's leading sites with content focused around family issues, parenting, family activities and other women-centric information went head-to-head.
SheKnows was in the company of other notable winners within the Website Excellence category, and congratulates such deserving sites including Livestrong.com for Healthcare & Fitness; MLB.com for Sports; BabyCenter Community for Social Networking; and HBO's Game of Thrones Viewer's Guide for Movies/TV among others.
"The SheKnows team is incredibly honored to be taking home another OMMA Award for the second year in a row," stated Kyle Cox, General Manager for SheKnows. "We've maintained our dedication to providing fresh editorial content, expert information and timely entertainment to our strong community of 55 million unique visitors."
The win follows closely on the heels of SheKnows' nomination for a 2011 regional, non-primetime EMMY Award for Be-You-Tiful, an original web series produced and directed by our film division, SheKnows TV. Winners of the 2011 Rocky Mountain Emmy's will be announced mid-October.
UPCOMING
Other exciting happenings at SheKnows in recent weeks include: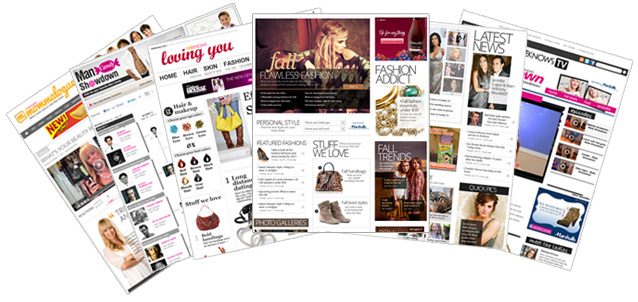 Keep coming back to SheKnows and our dynamic team of designers, editors and developers will keep delivering the most up-to-date, top-quality information that matters most to YOU!