SheKnows:
Min's Editorial & Design Awards Finalist
We are so pleased to share that SheKnows' Hairstyle Lounge has been named as a finalist for min's Editorial & Design Awards.
About the min's Editorial & Design Awards
Now in its second year, the min's Editorial & Design Awards program recognizes excellence in content and design among consumer, business-to-business and specialized information media brands. From the publishers of min, min's b2b and minonline, this awards competition sets a new benchmark for storytelling, news reporting and editorial leadership among content providers, shining a spotlight on the art directors and designers who complete the editorial package.
As a finalist in the Special Section/Microsite category, SheKnows Hairstyle Lounge is proud to be among such deserving company as CNNMoney's Best Places to Live, EE Times' EE Life and Sports Illustrated's 2010 Winter Olympics and others.
Winners will be announced on November 8 at the Grand Hyatt in New York City.
Hairstyle Lounge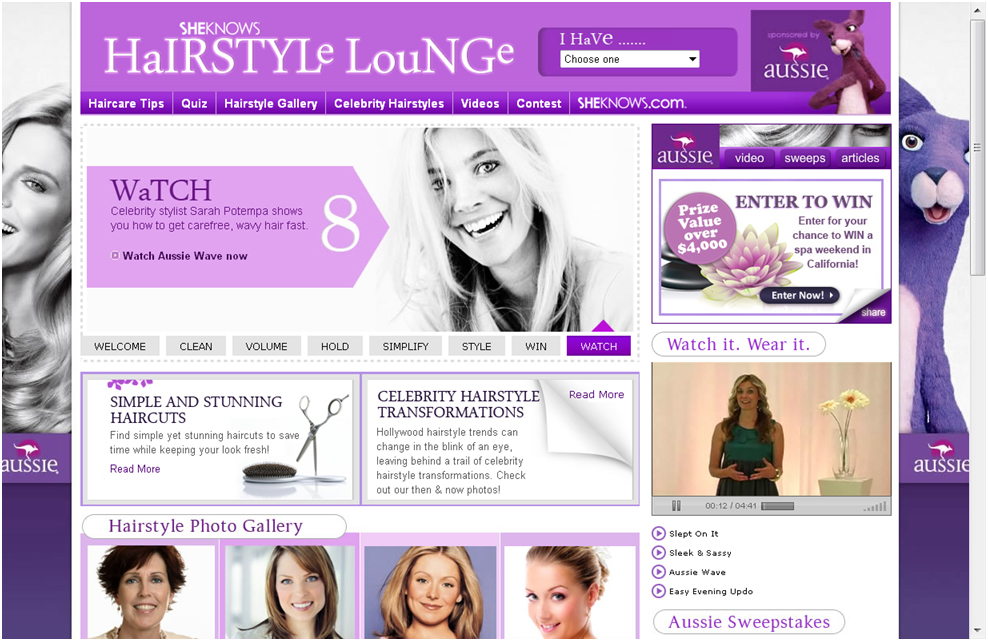 Check out SheKnows Hairstyle Lounge and see for yourself, the site that is catching waves among online media industry leaders.
You'll find:
A gallery of hairstyle photos, from long and short, to celebrity-styles and easy updos
Simple how-to videos demonstrating the steps to get the popular styles
Haircare tips
Fun quizzes to find out what style is best for you
An exciting contest and more!