Vote For SheKnows!
We are excited to announce that SheKnows.com is an 2010 OMMA Awards finalist! But to get to the next level, we need your vote.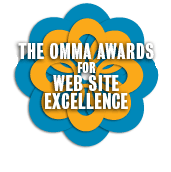 The OMMA Awards are produced by MediaPost, a leading publisher of print and online magazines for media and advertising pros. In their words, the awards "celebrate the year's most innovative and brilliant online advertising creative, campaigns and websites" -- meaning it is truly an honor for SheKnows to be nominated!
This award goes to websites with outstanding content, visual design and user-friendly navigation. We were nominated in the Family/Parenting/Women's Interest category (meaning content primarily related to family issues, parenting/child rearing tips, family activities and other information aimed at women).
We need your vote!
We would be very thankful if you would please help support us by voting for SheKnows! Here's how to do it.
---
After you register for MediaPost (it's free), there are just 3 easy steps to vote:
1. Visit the OMMA Award site here.
2. Scroll down to the Family/Parenting/Women's Interest category and select Website Excellence: Family/Parenting/Women's Interest: SheKnows; SheKnows.com (see what it looks like below).
3. Scroll to the very bottom of the page and click the Cast My Vote button.
---
A big THANK YOU for your help from the whole SheKnows.com team!
Winners will be announced on September 27, 2010 in New York City -- and we'll let you know if we make it!