SheKnows Is Hiring
A Junior Editor
Our SheKnows Content Team is on the lookout for a talented Junior Editor. Take a look and see if this is the right opportunity for you!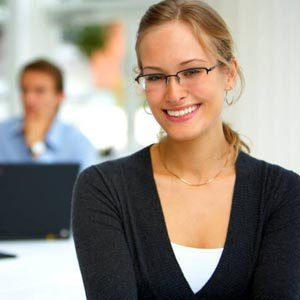 Highly creative, fun and motivated, the new Junior Editor will be heavily involved in content for SheKnows.com and sites within the SheKnows network. Bachelor's degree (B.A.) from a four-year college or university and minimum of 1 year related experience, internship, training (or equivalent combination of education and experience) is required. This person should be a skilled copy editor, confident in writing, web navigation and social networking, and should be always willing to portray the SheKnows network in the best possible light.
Candidates must possess the energy and desire to work in a fast-paced environment and the confidence to uphold the integrity of SheKnows Editorial standards.
This is a full-time, in-office position; available immediately at the Scottsdale, AZ office location.

Key areas of responsibility include:
Projects related to the content on SheKnows.com and other sites within the SheKnows' women-centric network
Assist in the editorial department's workflow on multiple editorially-driven projects at once
Effectively communicate with site editors, contract writers, columnists and bloggers for editorial direction and coordination
Assist in daily site maintenance: uploading articles into the CMS, flash panel scheduling and uploads, site QA
Assure quality content, grammar, spelling, format consistency and overall site continuity on SheKnows owned and operated sites
Oversee the project management of editorial projects through completion
Bring fresh, innovative ideas to the SheKnows audience and both initiate and oversee site improvements and enhancements
Enforce the editorial calendar and SheKnows StyleGuide throughout sites and campaigns
Promote content via social media
Use creative thinking and novel strategies to market SheKnows to other sites and mediums
Initiate and coordinate press relations and announcements of site features and projects

Requirements & Qualifications:
Bachelors degree, preferably journalism, marketing, mass communication, public relations
1 year of experience in the online media industry or magazine publishing
Must demonstrate strong communication and interpersonal skills
Accurate and timeliness of work performed and strong interaction with departmental staff, sales force and other departments
Ability to juggle numerous projects at once under deadline pressure
Must be organized and deadline oriented
Experience or knowledge of web development is a strong plus
Must be proficient in Microsoft Outlook, Excel, Word
Experience in any CMS, Word Press, Joomla, Macromedia Fireworks or Photoshop, and Macromedia Dreamweaver will be a big plus!
Unqualified candidates will not be considered.

Contact me at alison.bills@sheknows.com if you're interested!
Check out other career opportunities at SheKnows >>