SheKnows Walks The Walk
The SheKnows team participated in the 2010 AIDS Walk New York in May, an event which raised an astounding $5.7 million in funds. The SheKnows team, along with more than 45,000 other walkers hit the streets for a 10-kilometer route that both began and ended in Central Park.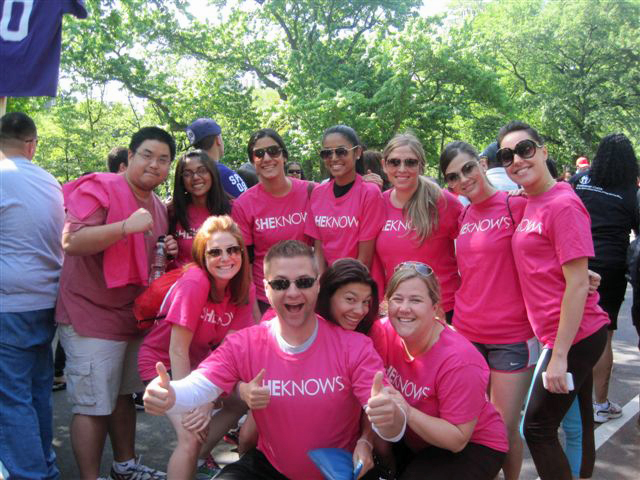 This milestone event commemorated 25 years of AIDS Walks, honoring those who continue to fight, spreading awareness and resolving to fight this disease to make AIDS history. "SheKnows is always looking for new ways to get involved with our local communities and support causes that benefit those communities and individuals. We were thrilled to be able to participate in the New York AIDS Walk and look forward to annual involvement in this event and other similar events," said Zach Alter Director of Marketing & Sales Integration at SheKnows.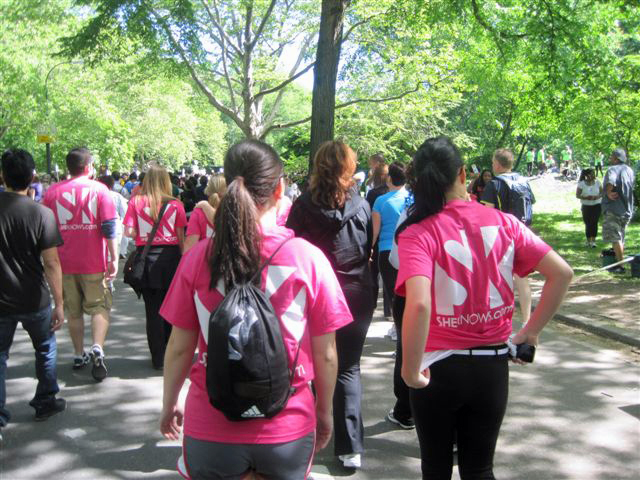 "Infections among youths, minorities, women, and gay men are increasing, while government funding at all levels is decreasing," said Marjorie J. Hill, PhD, Chief Executive Officer of GMHC. "Every AIDS Walk dollar helps GMHC be GMHC. We are so grateful that so many people have walked with us today and showed their continued support for our prevention, care, and advocacy programs."
Watch Marjorie J. Hill's speech at the event: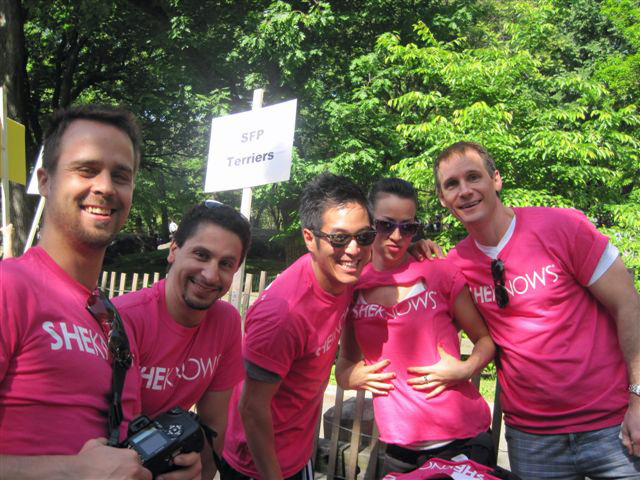 What you can do to help fight AIDS
AIDS Charities - Ways to join in the fight against the disease
Children with AIDS Project of America - Adoption opportunities and ways to help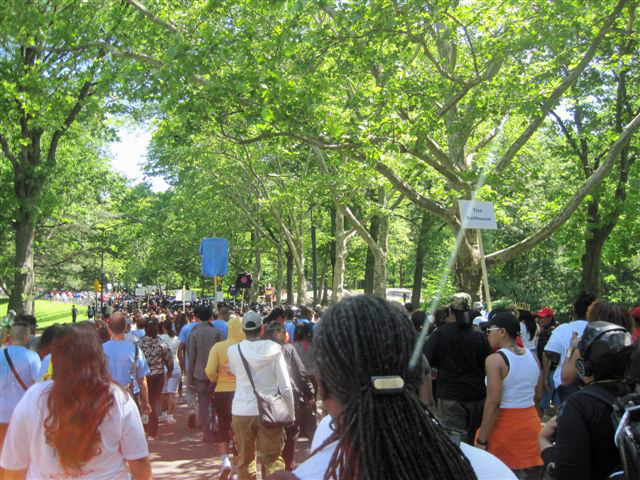 How you can participate in the Aids walk