Introducing HomeStretch
Have you checked the incredible recent addition to SheKnows TV yet? Last week we introduced SheKnows HomeStretch, an awesome new series that follows two deserving moms and two incredibly savvy interior designers through whirlwind room remodels.

Watch these design divas in action as rooms in Stacie's and Kelly's homes are transformed from drab to fab… all for under $2,000 per room. (Talk about designing on a budget!) Somehow they were able to pull it off, but not without a few speedbumps along the way as they learned that pinching a dime can often require lots of creative thinking and innovation.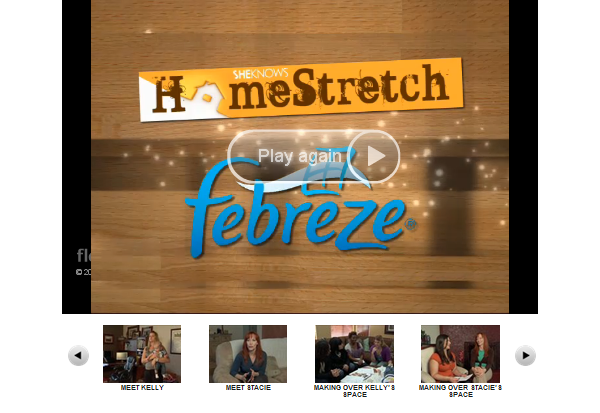 In addition to the SheKnows TV HomeStretch, you also have access to exclusive home décor tips and advice, remodeling ideas and galleries, before and after photos of the incredible room transformations and more!
You'll be inspired by the amazing designs here, all of which are simple and budget-friendly:
And as if that's not fun enough, SheKnows wants you to choose which room you like the most. By voting, you get to decide which mom receives an additional $1,000 cash for even more renovations. As a big SheKnows-style thank you for voting, you'll then be entered to win $500 cash – for your own home improvement projects!
Enjoy!