Why SheKnows?
Why should you advertise with SheKnows?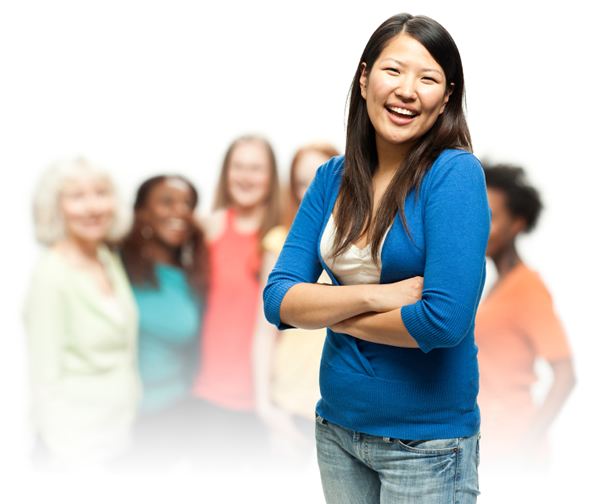 Reaching your audience
There are more than 300 million people in this country — over half of them women. Studies also show that each day, more and more women are making the buying decisions for their households — not just for food, clothing, healthcare, beauty and home products & services, but also the major decisions about insurance, finances, automobiles and home purchases.
Providing services to the widely diverse needs of millions of women can be a challenge. But by becoming her best source — and her new best friend — for research, answers, products and services, SheKnows opens the door to opportunities for extraordinary sales potential as well as multiple new channels for future content and product delivery.
SheKnows knows women
Since the site's inception in 1999, SheKnows has successfully built one of the nation's largest all-around women's general interest Internet communities. A dynamic resource, the site is updated daily and offers thousands of women the day-to-day tools, information and community interaction they crave.
The SheKnows editorial team aren't alone in their mission – they have help from a variety of highly esteemed authors and experts. The SheKnows sites feature several notable talents, including Michelle May, MD (physician and nutrition expert), Julie Spira (dating expert and contributor to the Huffington Post), Marianna Olszewski (Wall Street money expert, life coach, mother and author) and Lynne Kenney, PsyD (parenting expert), to name just a few. The many voices blend into an eclectic mix of intelligence and passion.
Common sense and research both demonstrate that women have — and always will – value relationships above all else. And so with this understanding, together with warmth, intelligence and wit, SheKnows endeavors to meet the needs of one of this country's greatest natural resources: Women.
Every day, our editors ask themselves: How can we make a difference in our readers' lives, and become their go-to destination for advice and ideas on practically every topic?
Our answers to that question you can see brought to life on each page of SheKnows.com.