Reality Bytes
Whether you've fallen behind on your daily dose of reality or you just can't wait to find out what's happening next on your favorite guilty pleasure, we've got you covered!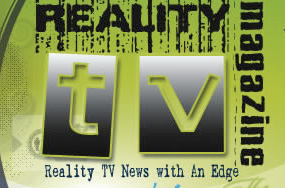 Imagine a world without reality TV. What ever we would talk about at work?
Reality TV Magazine is dedicated to keeping our fans informed with all the up-to-the-minute reality news and show recaps. Indulge in exclusives, interviews and sneak peeks of CBS shows Big Brother, Amazing Race and Survivor, as well as exclusive invitations to Survivor parties to which no other online media outlets are invited. I mean it: Good stuff, ladies!
We are the first reality site to bring you extensive coverage of one of the greatest reality television shows in the whole wide world, American Idol. Dozens of weekly videos, recaps and articles from and about the show are topped off only by the spoilers we post to let America know about the top 24 contestants before Hollywood week even begins. What on earth will Ellen do next? Check out our American Idols bios section!
Want to know about other shows we cover? Coming up immediately are Survivor and Amazing Race. In March, we have Dancing With the Stars and Celebrity Apprentice. May should bring another installment of The Bachelor or The Bachelorette. And this summer will see a new season of Big Brother and Hell's Kitchen! Things are always changing in reality television, and Reality TV Magazine is on
it.
To make sure you're not left in the dust when it comes to the latest news and gossip about your favorite reality television shows and stars, make http://www.realitytvmagazine.com one of your browser's home pages.