Moms In Love
Fall in love with Real Moms Guide!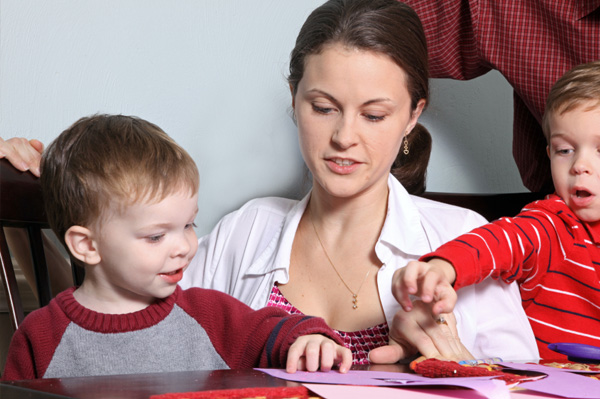 It's February -- time for us to celebrate love and relationships, to get that spark back in our marriages and maybe slip into something a little sexier than our normal mom uniforms. Which reminds me: You definitely want to check out our N-finishape giveaway. You can win a $50 gift certificate toward purchases at www.n-finishape.com, and RMG readers can use the discount code save10 to get 10 percent off their online purchases now through March 31, 2010. For the giveaway, visit N-finishape and tell them which shapewear item is a must for your wardrobe in the comment section at the end of our Something a Little Sexier article.
February is also time to make Valentine's Day treats or Heart Strings for our kids' class parties. Maybe it's even time to curl up with a good book and join our SheKnows Online Book Club. Don't miss Real Mom Melissa's weekly contest blog -- This Mom Wouldn't Be Caught Dead in Mom Jeans -- where she's currently giving away a DVD six pack that includes Amelia (starring Hilary Swank) and Whip It (directed by Drew Barrymore) for some chick flick Valentine's Day movie fun.
Whether you are a new mom, dealing with the terrible twos or the hormonal tween years or trying to connect with your teenager, Real Moms Guide is here to give you the tools, support, advice and community you need to thrive and connect with other moms. You can even Ask our Parenting Expert anything you want!
We are a community designed for you -- for real moms, by real moms. We want to share ideas, recipes, stories and blogs to make you laugh and to make your life easier. And we want to hear from you: Share your stories with Real Moms Guide or create a blog of your own.