This Week In Entertainment
Coming up on SheKnows Entertainment, our unparalleled coverage of the entertainment industry hits a new high next week with exclusive TV interviews with Alice in Wonderland stars Johnny Depp and Anne Hathaway, along with their director -- the always amusing Tim Burton.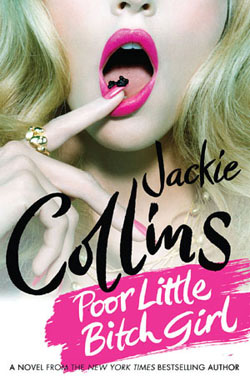 Also in entertainment, we catch up with legendary author Jackie Collins on book release day for an exclusive chat about her new book debuting February 9, Poor Little Bitch Girl.
And as if that weren't enough to generate Hollywood-type buzz, don't miss our continuing coverage of the March 7 Academy Awards, including our interviews with Best Actress nominee Sandra Bullock, Best Supporting Actress nominee Anna Kendrick, Best Actor nominee Morgan Freeman and Best Supporting Actor Matt Damon from Invictus as well as 10 more exclusive interviews with this year's Oscar nominees.
What entertainment coverage would be complete without the hottest celebrity gossip, television, book and music news? At SheKnows Entertainment, we continue to cover breaking news unlike any other publication, including wall-to-wall coverage of Tiger Woods, Brittany Murphy's death and the ongoing tragic tale that is the death of Michael Jackson.
In TV, February sweeps have been fantastic to us. In the coming weeks, we bring you exclusive chats with the stars of Private Practice, with Elisha Cuthbert on joining The Forgotten and with American Idol judge Kara DioGuardi. On the music front: We were all over the Grammy Awards and are readying for a busy summer music season -- including heading out on tour with Sugarland!