Meet The SheKnows Editorial Team
Meet the editorial and creative teams behind SheKnows, voted the web's No. 1 site for women!
Editorial team

Lauren Swanson, Director of Editorial Operations
Lauren infuses the SheKnows voice across channels and sites. She monitors and organizes the content produced across the site, working closely with the channel editors to structure engaging, shareable features. She also oversees the daily and ongoing production of the SheKnows homepage.
Lauren boasts more than seven years of experience in the publishing world as a writer and editor. Before coming to SheKnows, Lauren had
the pleasure of working for Southwest regional magazine Desert Living, NBC.com, Indianapolis Magazine and The Indianapolis Star. Her hobbies include drinking wine, dancing poorly to Wii zumba, drinking wine while dancing poorly to Wii zumba and overfeeding her 20-pound cat, Charles. Her pet peeves are the Kardashians (even though she watches their shows, like, every Sunday), mouth breathers, and people who do not understand the difference between "your" and "you're."
Crystal Brown, Director of Content
Crystal Brown works closely with the SheKnows editors to assist with various strategic projects. She works closely with the editorial director to spearhead strategic editorial initiatives and assist the editorial team.
Crystal can be summed up with the acronym G.R.I.T.S -- Girl Raised in the South. At 17, she left her home on the Mississippi Gulf Coast to head all the
way to the shores of Alabama to study journalism.
Four states, one country (Germany) and two degrees later, she now calls Phoenix home.
Crystal is a recovering military spouse, having navigated the intricacies of Army life for six years before she and her husband joined the "real world" as civilians.
Her experience ranges from being a writer and editor for an Army newspaper to being a reporter at a small-town Oklahoma newspaper.
These days, Crystal spends time at home corralling a preschooler, an infant and the world's most cranky 15-year-old Min Pin. In her spare time, she enjoys reading, writing, cooking and watching primetime TV. She's also a runner and wannabe triathlete. Fartleks for lunch, anyone?

Nantale Muwonge, International Editor
Nantale Muwonge is the SheKnows International Editor, overseeing the content for SheKnows.ca, SheKnows.com.au and SheKnows.co.uk.
Nantale considers herself a mixed bag. Armed with a psychology degree and experience in radio, print and news media across four countries, she brings a unique and global perspective to the SheKnows editorial team. She is currently pursuing a Master's degree in Media and Communications Psychology, but in her spare time, she enjoys music, traveling and exotic food.
Lauren Joskowitz, Entertainment Manager
Lauren Joskowitz oversees the Entertainment channel and family of sites. In addition to filming The Buzz and other entertainment-related shows, she also acts as the liaison between video and editorial to create new, engaging video segments and series.
Lauren's obsession with pop culture and Hollywood's elite started back when the Olsen twins coined the phrase "You got it, dude!" on Full House, Lizzie McGuire was Disney's It girl, and MTV actually played music videos. After interning at MTV News, Lauren landed a job on the video production team at SheKnows. She quickly worked up the ranks from production assistant to associate producer to lead producer on campaigns, but yearning to get even closer to Hollywood, she couldn't stop there. Lauren began hosting the daily entertainment show The Buzz, interviewing celebrities one-on-one and covering red carpets and events. She soon began contributing to the Entertainment channel and learning the ropes of editorial.
When Lauren isn't busy following celebs on social media platforms, strategizing event and award show coverage or rubbin' elbows with the rich and famous, she's practicing her yoga (it's yoga practice, not yoga perfect!), catching up on her favorite CW shows and enjoying a good happy hour from time to time.
Kristine Cannon, Entertainment Editor
Kristine Cannon lends her talents to our SheKnows Entertainment sites, working closely with the SheKnows Entertainment manager to provide immediate coverage af anything and everything in the celebrity, film, music and television world.
A graduate of Northern Arizona University with a B.S. in journalism, Kristine traveled south to the Valley of the Sun where she began her career at a small publishing company overseeing two magazines and their respective websites. After spending a few years learning the ins and outs of print, she knew it was time to dive into the world of online media and join the SheKnows team.
While her nine-to-fives are spent writing and editing, her downtime is spent with a Blue Moon in hand at a select few music venues in Phoenix and Tempe, indulging in the best local music the Valley has to offer. She also loves spending quality time with her Diana Mini Lomography camera, blogging, shooting and editing video, satisfying her inner foodie at various eateries in the Valley and unashamedly catching up on pretty much every Bravo show in existence (especially Top Chef).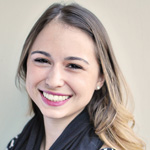 Catherine Conelly, Senior Editor of Beauty, Love and Health
Catherine oversees the Beauty, Love and Health channels and family of sites for SheKnows.
Catherine's experience in publishing started one summer in Boston where she completed an internship for a small publishing company. After returning to her west coast roots to finish her degree in creative writing, her first love, she came across an internship opportunity with SheKnows, where she eventually began a full time role as a junior editor. Today she rocks "Beauty and Love Editor" on her business cards. She works closely with the entertainment team to produce interactive editorial content with featured celebrities — specifically Girl Crush, which aims to showcase women not only as famous faces but as relatable and inspirational women. When it comes to her skin, she's a bit of a hippie who often opts for all natural products. However, she doesn't discriminate. Oh, and she's a jean junkie with close to 50 pairs of all shapes and sizes in her closet. Aside from working at SheKnows she stays active as an amateur yogi, a runner and a hiker, but suffers the same fall-outs as any woman who says, "I'm going to get in the best shape of my life."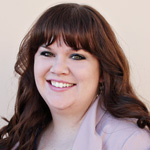 Kelli Uhrich, Home, Living and Pets Editor
Kelli Uhrich oversees the Home, Living, Pets and Holidays coverage on SheKnows.com, as well as our gardening and home decor blogs.
Kelli Uhrich is an Arizona native with the classic "small town girl moves to the big city" story. She holds a Master of Business Administration degree from University of Phoenix and a Bachelor's of Science degree in Interior Design from Northern Arizona University. Professionally, Kelli has worked in various industries such as recreation, hospitality, personal finance, custom home development, retail and even education. In addition to her professional background, Kelli has been a freelance writer for SheKnows and has managed her website and blog, A Happy Place Called Home. In her free time, you will probably find her at the nearest craft store, buried in some sort of creative project, baking and decorating cupcakes, or behind her laptop writing away. As the Home and Living Editor, she hopes to bring SheKnows readers practical and inspiring ideas for improving their homes and lives and looks forward to learning from the SheKnows creative team.
Founders
Nancy J. Price, Cofounder
Nancy J. Price cofounded SheKnows in 1999.
In the midst of starting several businesses and launching several award-winning websites, she also served as editor-in-chief of four national print magazines.
Originally from the San Francisco Bay Area, she now lives in Arizona with her husband and four kids.
Betsy Bailey, Cofounder
Betsy Bailey cofounded SheKnows in 1999. She has served as editor-in-chief of four national print lifestyle magazines.
Betsy graduated from Ohio State University with a degree in English. Her career started on the cusp of the digital revolution. Before founding SheKnows in 1999, she was a freelance web designer with her own startup online media company (cofounded with Nancy Price) on the side.
Betsy lives with her husband and four children in Arizona. She is an avid bookworm and also loves cooking, knitting, blogging, camping, sightseeing and obsessively researching absolutely everything that is interesting to her.