Executive Team
Meet the driving force behind SheKnows, the award-winning, No. 1 site for women.
(page 3 of 5)
---
Zach Alter
Vice president, East Coast sales
Zach Alter is a SheKnows veteran, having been at the company since 2005 and serving in a multitude of roles since that time. Zach has led the company's sales strategy efforts since 2008. In his current role, Zach works internally with various departments –  content, ad operations, business development and video – to create, package and deliver engaging ad opportunities to clients and marketing partners. Additionally, Zach is responsible for campaign execution as well as success and identification and development of emerging ad products and opportunities.
Born and raised in Michigan, Zach holds a BS in marketing from the WP Carey School of Business at Arizona State University.
---
Jennifer Gaonach
Vice president, marketing
Jennifer Gaonach spent the past 13 years of her career in digital, focused on audience development, engagement and retention strategies across the web, mobile, social, email and apps. Prior to joining SheKnows, Jennifer oversaw online consumer marketing for several of Condé Nast's top lifestyle brands, including Epicurious, Gourmet and Brides. There she ran integrated events at the White House and the Empire State Building and drove triple-digit audience growth across key web, app and social channels.
Before entering the media space, she managed last-minute merchandising at Travelocity, worked for several tech startups (including one of the first social networks) and began her career as a publicist for Simon & Schuster and Random House.
Jennifer teaches marketing classes for MediaBistro, has been recognized with marketing awards from Media Industry News (MIN) and Online Media Marketing & Advertising (OMMA) and has been named Condé Nast marketer of the year. Jennifer graduated from Fairfield University with a BA in communications and lives in New York City.
---
Jana Massey
Vice president, ad ops
Jana Massey is an online ad industry veteran of 15 years. Prior to SheKnows, she served as senior director of ad operations for BUZZMEDIA. In earlier years, she has played pivotal ad ops roles at burgeoning young start-ups such as Edmunds.com and IGN, helping to solidify their status as mature media companies by using her expertise in ad serving, inventory forecasting and emerging technologies to establish scalable and process-oriented departments. Jana's diverse background includes acting as the senior director of media operations for Traffic Marketplace, a leading online ad network, as well as consulting for AdMonsters Professional Services.
---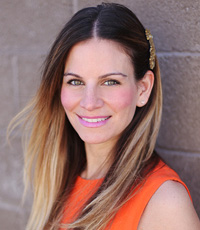 Carine Spitz
Vice president, West Coast sales
Prior to her current role as vice president of West Coast sales at SheKnows, Carine Spitz spent seven years at iVillage, most recently as the director of West Coast sales. During her tenure at iVilllage, she cultivated new studio, automotive and consumer electronics partnerships, as well as led the charge in selling several multi-platform NBC Universal programs.
A veteran in the space, Carine started her online career 13 years ago on the agency side. She served as VP group director at MEC, running such accounts as AT&T, Colgate Palmolive, Sears and Paramount Pictures. Before that, Carine was one of the first employees at Avenue A New York (known at the time as iBalls). After graduating with a double major in English and French, she worked for two years at McKinsey and Company.
Originally from New Jersey, Carine now resides in Los Angeles with her husband and two children.