SheKnows Message
Board Guidelines
We created our message boards to allow our site visitors to share ideas, gain support, offer suggestions and generally be a part of a supportive, nurturing online community. Here are some guidelines we have developed to ensure our boards offer a positive environment.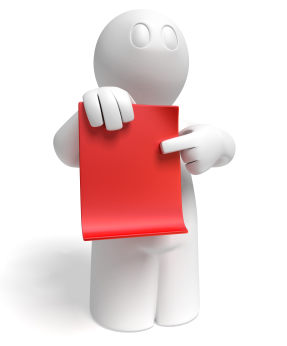 Please note that we encourage and welcome the sharing of information and exchanging of ideas on our message boards. While you may not agree with every message posted, put-downs, rudeness and flames (insulting or inflammatory messages intended to judge, criticize, belittle or verbally attack someone or her ideas) are discouraged on the boards (and everywhere else) on our sites.
Our main message boards
SheKnows
Trying to conceive
Pregnancy and baby: Everything pregnancy
Pregnancy and baby: Just add baby
Parenting (toddler to teen)
Graphic central
Diet and fitness
Weddings and getting married
Food and cooking
Browse the boards here.
The SheKnows Message Board Rules:
1. What visitors cannot post: Advertisements, chain letters, virus warnings, flames, pyramid schemes and solicitations are inappropriate on this board. NO ADVERTISEMENTS OR SOLICITATIONS MAY BE POSTED ON OUR SITES without prior written approval. Further, chain letters, virus warnings, flames, pyramid schemes and messages out of context, the purpose of which is solely to generate traffic to another site, may not be posted. We will charge $150 per advertisement posted on the boards without prior written permission. (The offending message also will be deleted.) The full amount paid to us for such spamming will be donated to a charity of our choice.

2. Use of our private message system: Because SheKnows LLC owns these boards, we also technically own the private message boxes. We reserve the right at any time to restrict a member's usage of her private message box due to misuse. Misuse includes but is not limited to spamming and flaming of other members via private message. The rights and privacy of our members is our top priority. To prevent spamming from outside sites, a member must have 100 posts on our site before we will allow her the use of a private message inbox.
3. Signature files may contain photos, personal information, titles, etc. We also will allow signature files with a one-line link (using a normal- or small-sized font) to the member's personal or business site. No images advertising or recommending off-site links are permitted, unless it is the member's personal, non-commercial and noncompetitive homepage. Links to, or advertising of, other message boards are not allowed. We reserve the right to edit or delete messages that are in violation of this policy. Users who continue abusing this policy may be denied access to the site. Signatures must be 550 pixels wide or smaller to prevent scrolling problems on our message boards. Members who have signatures wider than this will be contacted, and if the signature is not fixed within a week, their signatures will be removed. Please note: Images in a signature that are pulled directly from a site that the member does not own are not allowed. Members must upload images and blinkies from other public servers to their own private sites/image hosting services, and link directly from there.
4. Usernames or user profiles deemed objectionable by SheKnows LLC may be deleted at our discretion without notice or explanation.
5. Information posted on the boards or on any of our sites should not be used as a substitute for medical care. Members who have questions or concerns regarding physical or mental health are encouraged to seek assistance from a qualified healthcare provider.
6. While SheKnows LLC and/or its moderators and community directors may monitor or review discussions, chats, postings, transmissions and bulletin boards on the Service, we are NOT under any obligation to review every forum and post, or even ANY forum or post. We expect members to be mature, courteous and thoughtful in postings to our boards. In fact, as a rule, our involvement in conflict resolution is minimal (unless we feel our intervention is absolutely necessary, which will be at our discretion). As situations intensify, we may suggest options for change and resolution, but the job will ultimately rest on members' shoulders. Each community has its own unique dynamic, and we expect members to take ownership and be responsible for protecting themselves.
7. Members acknowledge that SheKnows LLC does not control the information available in the interactive forums and that any opinions, advice, statements, services, offers or other information or content presented or disseminated on any interactive forum are those of their respective authors, who are solely liable for their content. Please note that we cannot confirm the veracity of any poster's identity (i.e., we make no guarantees that any poster is who or what she says she is).
8. Messages express the views of their authors and reflect solely on these authors. They are not necessarily the views of this community or any entity associated with this community. Offensive/objectionable posts may be removed at our discretion, but mostly will remain on the record where they can continue to reflect on the author(s) who posted them.
9. SheKnows LLC reserves the right, in its sole discretion, to edit, refuse to post, or remove any material submitted to or posted on any interactive forum without notifying the author. Furthermore, SheKnows LLC is under no obligation to remove that which offends an individual member.
10. Members remain solely responsible for the content of their messages, and by using our boards, agree to indemnify and hold harmless SheKnows LLC as well as the makers of the bulletin board software and their agents with respect to any claim based upon transmission of message(s). Once a member has posted a message, she will not be able to edit or remove it. Members are encouraged to think carefully before posting something likely to be objectionable; such a message may linger on the boards long after it is relevant, as may the fallout that often results. Furthermore, members should use caution when posting information of a personal or personally identifiable nature; these forums are viewable by the public, and posts may be included in search engine indexes.
11. Members acknowledge that SheKnows LLC may remove any user and/or posting privileges from its message boards for any reason without notice or explanation. Posting on our boards is a privilege, not a right. While banning is done infrequently, it is a final decision. We may take further action against a member attempting to circumvent a ban. If another member posts on behalf of a banned member, she may also be banned. A member may email us for an explanation, but we are not obligated to respond. (In most cases, people know why they are banned.)
12. A word on censorship and freedom of speech: The US Bill of Rights allows citizens the right to free speech in a public forum without limitations imposed by the State. (Congress shall make no law abridging the freedom of speech.) SheKnows LLC sites are not public forums; these sites are private forums open to the public. As a general rule, however, we uphold the ideals of the Constitution as they apply to our boards and do not condone the censorship of ideas. We allow relatively free and open discussion about nearly anything. We do adhere to a simple tenet of respect, however: There is no place here for personal attacks. Members are free to debate and discuss the action but not the person, and may not abuse other members. Members should pay careful attention not just to what they say, but how they say it.
13. Any communication or material posted or transmitted to the Service is, and will be treated as, non-confidential and non-proprietary. Members assume full responsibility for anything posted or transmitted, and grant SheKnows LLC and its affiliates the right to edit, copy, publish and distribute any information or content posted or transmitted for any purpose. If a member voluntarily discloses personal information (e.g., email address) on a bulletin board or in a chat room, that information can be collected and used by other parties and may result in unsolicited contact.
14. Members agree, through their use of this service, that they will not use this board to post any material that is knowingly false and/or defamatory, inaccurate, abusive, vulgar, hateful, harassing, obscene, profane, sexually oriented, threatening, invasive of a person's privacy, or in violation of any law. Members agree not to post any copyrighted material unless they or SheKnows LLC owns the copyright. A member should share written material posted elsewhere (including articles and newsgroup and message board postings) with a link and no more than a few lines to serve as a description.
15. While we are open to feedback, public debate about how the boards are administered is discouraged. We offer these message boards as a free service to their users and are not accountable in the way that elected officials are to their tax-paying constituency. Members should contact us directly by email here to share complaints or administrative ideas; we do take them seriously. When mailing us with concerns, the member must tell us which site they concern and provide a short description of the problem. Whenever relevant or possible, members should include message URLs.
16. We also reserve the right to reveal a member's identity (or whatever information we know about a member) in the event of a complaint or legal action arising from any message posted by the member. IP addresses are recorded with all posts.
other considerations
Members are asked to consider the following before posting:
1. Does the message contribute in a positive way to the thread?
2. Would the member feel comfortable saying the message to the person it concerns in person? Would the member say it to her best friend or loved one? Is the member calling someone names?
3. How would the member feel and react if faced with the same message from someone else? If it would anger or upset the member, she should consider reframing her thoughts in a less objectionable tone. People are much more likely to see a point of view when presented courteously. Most people tend to shut their minds to different ideas in the face of condescension, insults or anger.
4. Message boards, unlike face-to-face conversation, lack tone and other nuances of expression. Members should be aware that when they post, what they mean and what others read may be very different! This is why smileys, or emoticons, were created.
SheKnows LLC appreciates members' consideration and respect for all of the people who visit this board, no matter what their personal stance on any given issue.
If case of a problem
Members experiencing a problem should write to the community director whose name appears in the announcement at the top of the board. The site and board should be specified, and a short description of the problem provided. Whenever possible, the message URL (web address for the post in question, starting with http://) should be provided, or at least the title of the message and name of the poster.
Updated February 2010