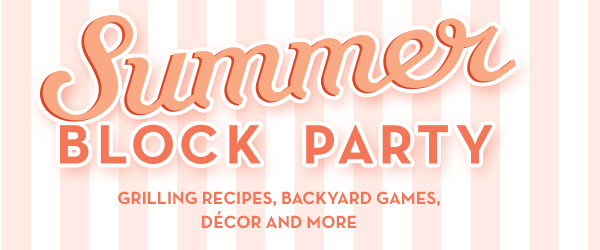 Did you ever attend or host a summer block party? We're bringing the carefree summer spirit to life with this month's Summer Block Party issue.
TOday's twist on
block party fun
I remember the year the people on my street got together and hosted the annual neighborhood block party. We planned and plotted for weeks, during which time I built an amazing "Go Fish" game using a cardboard box and a lot of paint and imagination. Looking back, it's incredible what we did with old moving boxes and some good, old-fashioned elbow grease! This month, our home editor, Kelli Uhrich, put her ingenuity to work to develop some DIY backyard games that are so simple to assemble, you'll be keeping score in no time!
What's not so incredible is the Hawaiian shirt — knotted at the waist — and the large flamingo hoop earrings I sported for the big day. Thankfully, beauty editor Catherine Conelly is stepping in with a summer fashion guide that helps you find the right bra, right necklace and right neon for every summer outfit.
We're also excited to announce our guest beauty editor and blogger for the month, the always cute and stylish Keiko Lynn. Here's betting she'd make those flamingo earrings look très haute!
Now that you look the part, it's time to plan your outdoor soiree. The Decorating Diva rounds up stylish summer serving dishes...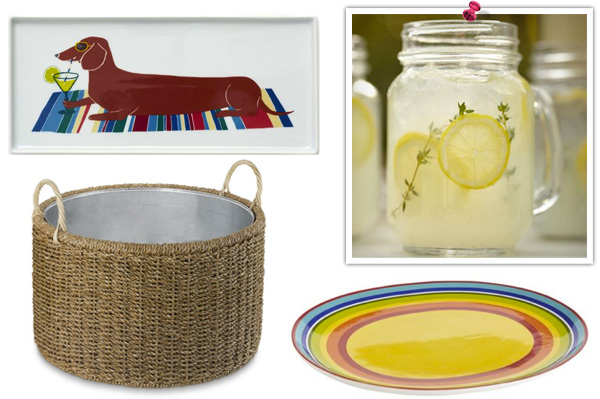 and here's everything you need for an outdoor movie night!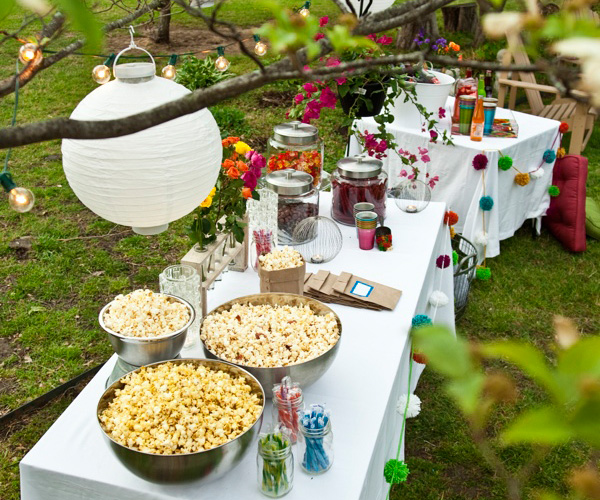 More outdoor entertaining tips from our writers and bloggers
Last but not least, what's a party without summer party food? Our incredible food bloggers and writers have been working overtime, re-creating the classics like cotton candy and roast chicken and taking fresh, new spins on old favorites — like raspberry mojito ice pops!
Up next
Next month, we'll be testing our mental mettle with the Smart Summer Issue, but in the meantime — sit back, browse these incredible ideas, recipes and product picks, and plan an epic backyard or neighborhood bash... I'll be the one in flamingo earrings!