Our SheKnows Love Expert, Noelle Nelson, shares some of her best secrets to a happy relationship. And best of all, she knows it's the little things that make the diference, so her tips apply to everyone.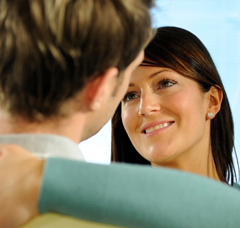 Remember what you love
Hone in on something you like about your man: his eyes, his laugh, his hugs. Whenever you think of him today, bring that to mind first. It'll make everything else better.
Find something you want to share?
Email this tip to a friend