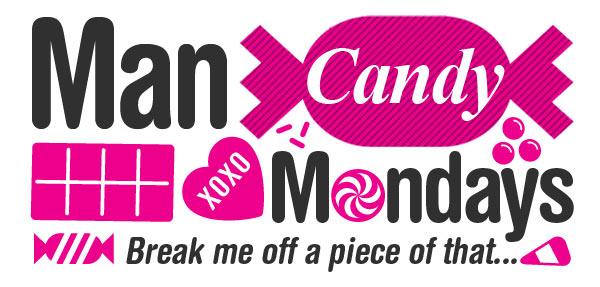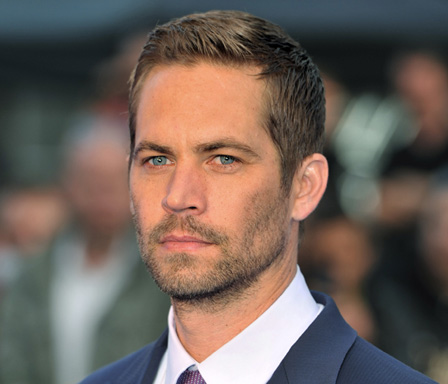 Perhaps you've been lusting after Paul Walker since he played Brandon Collins on The Young and the Restless. Maybe you only know him as the make-your-breath-catch-in-your-throat stud from The Fast and the Furious franchise. Whatever your level of lust for Paul is, we've got you covered.
Hollywood's most under-used hottie?
Why we love him
How can we not? That voice. Those pecs. That hair. Those blue eyes. That facial stubble. We even forgive him for Eight Below. That's true love.
Paul Walker
Born Sept. 12, 1973
Hometown: Glendale, California
Height: 6' 1"
Humble, but gorgeous beginnings
Paul Walker's mother was a model (another piece of the puzzle falls into place) and his dad was a sewer contractor. There's a joke in there somewhere.
After high school, Paul embarked on college and a (as his official website puts it) "couch surfing" career. While the buff Walker pursued a degree in marine biology, he did it from the comfort of several friends' couches. He was a bit of a "Dupree" in the day, which begs just one question: Where were we in those days? We have a couch — or a bed, wink, wink, nudge, nudge.
Don't confuse couch surfing and being a couch potato. Perfect Paul loves to play soccer, football and go surfing, camping and fishing. He says he's a "Jack of all trades, but master of none." None? We doubt that.
Just another pretty face?
Lest you think pretty Paul is a muscle-head, he is actually using his marine biology degree. He told Indiewire, "I always wanted to use it so I figured out ways to make that happen. I've got projects developing right now. Jean-Michel Cousteau, who's the son of my idol Jacques Cousteau — we're working together and I'm working with Michael Domeier. I've been doing shark research and we've been doing tidal stuff and more educational stuff with Jean-Michel, which is fun." Not only is Paul easy on the eyes, but he's intelligent and cool as hell. Do you know anyone else hanging with the legendary Jacques Cousteau's son?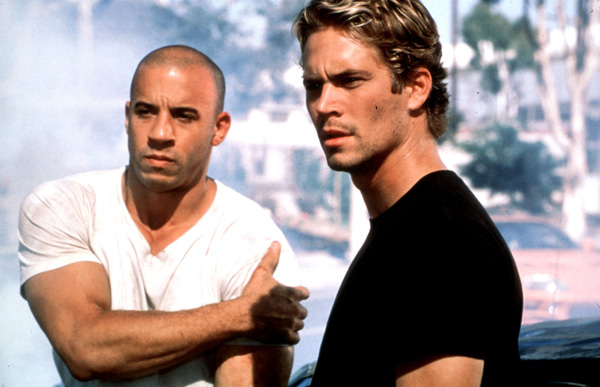 Fast and glorious
Paul Walker, alongside Vin Diesel and Dwayne Johnson, stars in the Man Candy movie Fast & Furious 6, where Paul plays street racer Brian O'Conner and tells AOL on Entertainment that the parallels between his character and himself are "almost frightening." He goes on to explain that "in terms of self-realization and trying to figure out who you are in this crazy world, the worlds we live in are different, but journey wise? It's almost identical. Fatherhood came a bit later for Brian than it did for me, but a child out of wedlock, not really knowing how to be for yourself and now all of a sudden having to be for someone else? That's just one component of it."
Walker also admits that the technical aspects of The Fast and the Furious movies are a challenge to him. "I'm a professional race car driver, so I always take the drive sequences very seriously." A talented, smart, handsome actor with a thirst for danger? We'll slide into the passenger seat on that ride anytime.
Relationship status
Marine biology and race car driving aren't the only things that Paul takes seriously. He tells Indiewire, "I have a daughter that's 14 years old. I've always been more of a transient sort of dude — I've always gone with the energy and the way it takes me. And she's living full time with me now. I'm a full-time single father. This opportunity's been put in my lap so I want to seize it. I want to make it work. And if it isn't exactly what I want, then I want to figure out a way to make it that… She's trying to figure out who she, what she is in this world, forming a sense of identity, trying to find her sense of purpose, her style and all this stuff. It's a fun time for both of us and she's a cool partner, she's the best partner I've ever had." So while Paul isn't currently part of a couple, he definitely has a significant other. Is it us or did the hot meter just peg out?
More Man Candy Mondays
Man Candy Mondays: Owen Wilson
Man Candy Mondays: Dan Stevens
Man Candy Mondays: Eddie Redmayne
Photo credits: Daniel Deme/WENN.com, Universal Pictures via WENN.com