Because you
deserve to relax
Your wedding day can be hectic, so why not counter it with a calming Zen theme? By incorporating elements like wedding-day yoga, running water and peaceful music, you can create a serene oasis for you and your guests.
Zen is all about being in the now and clearing your mind and environment of distractions, so keep the decor clean and simple, using whites and earthy tones.
Here are some ideas to get you started!
Hold your cocktail hour in a lounge filled with white furniture, simple floral centerpieces and relaxing lighting. The tangerine pillows in this photo provide a nice pop of color to the crisp white decor, and the black blankets offer contrast. The result is a reception that looks as inviting as a spa.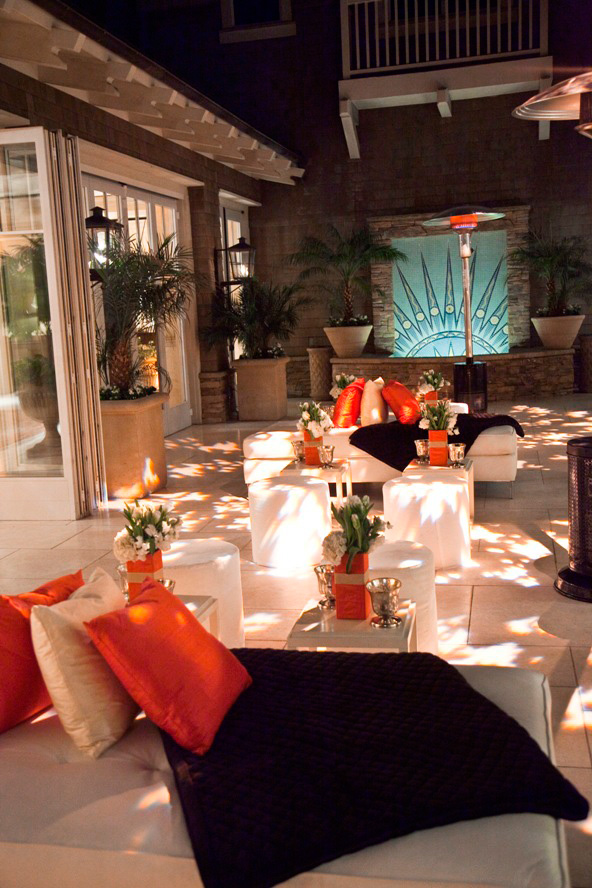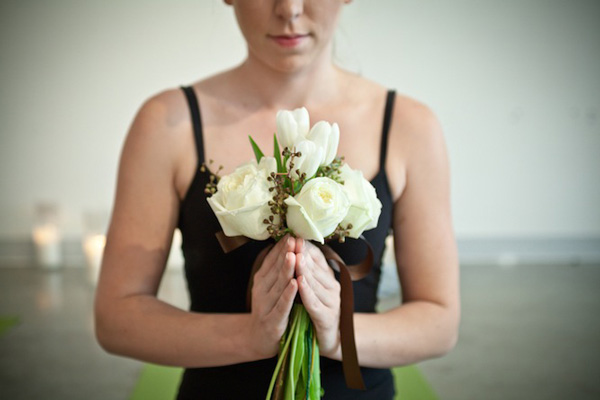 Yoga is a great way to decompress the morning of your wedding. Before you tend to the last-minute details, it's vital to nourish your own physical and mental needs. Make it a group event with your bridesmaids.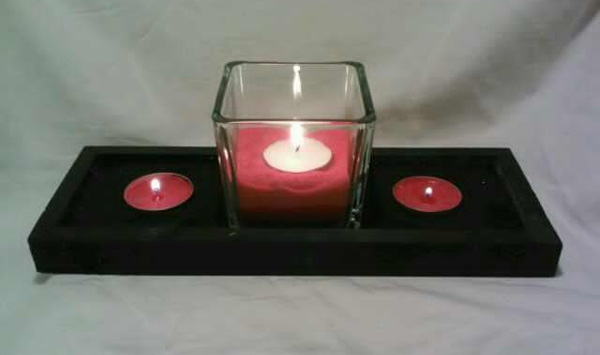 Zen centerpieces can take many forms: candles in sand, succulents surrounded by smooth stones, mini Zen gardens with rakes, bamboo stalks. The tea light votive garden pictured combines candles with red and black sand, making for a peaceful centerpiece.
4
Water, water everywhere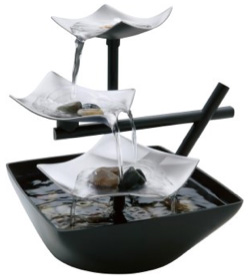 Few things are more peaceful than the sound of a babbling brook. Add relaxing sounds to your ceremony by placing small fountains around the room or outdoor space. The sound of flowing water will also give guests the feeling of being close to nature.
More tips for a Zen wedding
Visualize the perfect day. Close your eyes and imagine your wedding day and the calming environment you have created, inside and out. Envision yourself walking down the aisle toward the love of your life.
Choose peaceful music. Although you will probably want to have dance music at your reception (otherwise people may fall asleep with all the calming vibes), your ceremony and cocktail hour can include songs with flutes, chimes and water. Check out the Zen Garden station on Pandora.com for some ideas.
Location, location, location. Although you can still pull off a Zen wedding in a traditional banquet hall with the right decor, having the celebration in a natural environment like a garden makes it much easier.
More wedding tips
Signature wedding cocktails
How to be a bridezilla
5 Wedding day hairstyles