Get Your Heart Pounding
Remember that heart-pounding, light-headed, dizzy feeling you had when you two first met? It's the same feeling you get from a huge adrenaline rush. Embark on a big adventure to get that rush together, and reignite that lovin' feeling.
(page 2 of 2)
When you go backpacking, it's just the two of you out in the wild. There are no interruptions and no distractions — the perfect bonding environment. Plus, you have to depend on each other to read the map and help navigate the rough terrain. Several companies, such as REI Adventures, offer an easier way to backpack the Appalachian Trail — hut-to-hut backpacking means you hike for a day, then stay in one of their back country huts. This offers a warm meal and a soft bed, and it eliminates the need to carry and set up a tent each day. The trips usually last three or four days, and are a great way to come together as a couple.
Doing something good for someone in need has a way of making you feel great about yourself. Volunteering as a couple will make you feel even better. Working in a soup kitchen or cleaning up your local park is a good idea, but if you have the resources, think about taking it to the next level to create a real adventure. GoVoluntouring.com is a website dedicated to connecting willing travelers to volunteer projects in other countries. Through that site, you can help install solar panels in Nicaragua or work on the Victoria Falls lion rehabilitation project, among other jobs. It's the best of both worlds. You get to travel, and you do a world of good.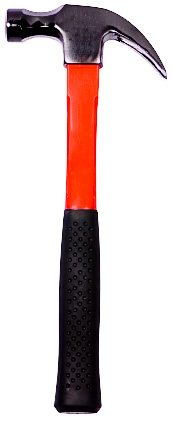 Whether it's a small project, like a porch swing, or a huge undertaking, like a kitchen remodel, working together on a project can be a great bonding experience. You have to work together and really listen for the project to turn out right. Plus, you'll get a sense of accomplishment that will stick with you both long after you put away the tools.
A Hawaiian vacation is the perfect mix of romance and adventure. Spend time snuggled up on a beach or walking in the sand, or get adventurous and climb a volcano or take a helicopter ride around the islands. No matter what you choose to do, we're pretty sure you'll come back to the mainland much closer than when you left.
Few things in this world will give you an adrenaline rush like flying through the treetops at 40 miles per hour. Ziplines used to be few and far between, but they've been popping up in big and small cities all over the U.S. in the last few years. For a real thrill, visit the Smoky Mountain Ziplines. There are 24 high-flying lines, and it'll take you about three hours to finish them all, followed by a steep repel out of the last tree. If there's no time for a big trip, find a zip tour company locally — there are probably several within a few hour's drive of you.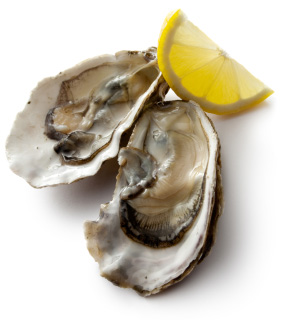 Sometimes, the adventure is about the action, not the destination. Create your own adventure by creating a meal out of something you've both been afraid to try. Head to the grocery store (both of you!) and pick one or two items you've both never dared to eat. Take them home and cook them up together, then sit down for the scary meal as a couple.
A great adventure is waiting for you both at your local amusement park. It doesn't matter if you've both been there a million times, or if you've never been there before. Making the slow climb to the top of a super scary roller coaster — and then the crazy fast descent — is enough to strengthen any bond. All the time waiting in line gives you plenty of opportunity to get in all the conversations you never have time for, too!
If you're looking for a big adventure, there's nothing like the unknown. Pack up your car and start driving with no destination in mind. You'll get tons of time together and probably see some interesting sites. The fun of trying to figure out your next move — and trying to figure out exactly where you are — will help bond you together as a team.
Tip
Take lots of pictures! You'll be able to look back on your adventure and bond again over the memories.
More relationship tips from SheKnows
How to reconnect with your partner
The perfect cheap date night in
Save your marriage in two minutes a day