Congratulations! You just got engaged, but where do you begin?! Use our ultimate wedding checklist to make sure you don't miss a thing when preparing
for your big day!
The day you have been looking forward to since you were a little girl has finally come... it's time to plan your wedding! Even with all of the excitement, it is still easy to get stressed out. So instead of becoming a bridezilla, use our checklist to stay calm, cool and collected on your path to the altar!
9 to 12 months out
Save the date!
Announce your engagement and throw a party
Start thinking of guest list
Agree on budget
Find your wedding planner
Book the venue
Start your gift registry
Start selecting vendors
Select your bridal party
Finalize and secure an officiant
Take engagement photos
6 to 9 months out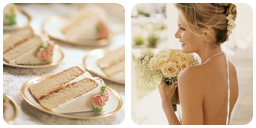 Say yes to the dress
Hire and secure all of your vendors
Start making accommodations for your guests
Order your cake
Select wedding stationery and invitations
Send out save-the-dates
Plan your honeymoon
Finalize the guest list
3 to 6 months out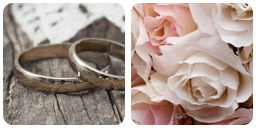 Buy wedding bands
Order bridemaids' dresses
Mail out invitations
Figure out your wedding favors
Shop for your bridesmaids
Finalize catering menu
Dress the groomsmen
Get confirmation from vendors
Plan the rehearsal dinner
2 months out
Purchase any accessories to go with your dress
Write your vows
Book and confirm day of transportation
Apply for marriage license
Get everything set in stone by having it all printed
Attend your bachelorette party and bridal shower
Schedule all fittings and alteration appointments
Decide on hair and makeup styles
1 to 2 weeks out
Finalize floor and seating plans
Get final headcount of all attendees
Work with DJ or band on a list of songs
Have final dress fitting
Start any self-grooming that needs to be done
Confirm photographer
Confirm and pack for honeymoon
Pick up and organize all wedding-day attire
1 day before the wedding
Get pampered
Give the bridesmaids their gifts
Have rehearsal dinner
Relax and get a good night's sleep!
The big day!
Pop in a breath mint, smile, relax and get ready to say "I do!"
More wedding articles to help you prepare
The wedding day beauty timeline
Honeymoon planning tips
Celeb wedding registries: They're just like ours... sort of