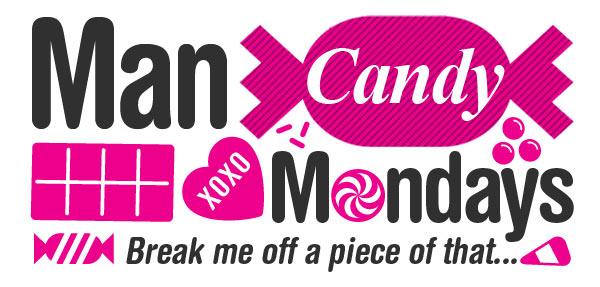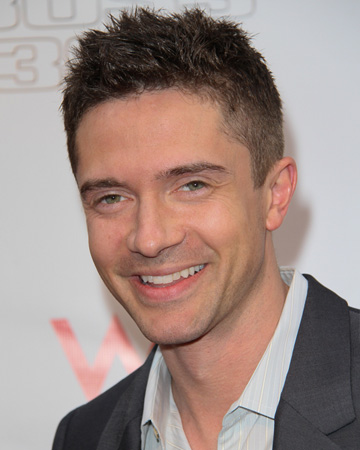 This lanky prepster is just our speed
Boy next door alert! When you've watched someone grow in his career for as long as we've been seeing Topher on screen, you feel a little bit of a connection.
Or, okay, a big connection, considering he has always been pretty high up on our girlhood-crush list. Now, in his new film The Big Wedding, he'll take family drama to the next level alongside some of our favorite actresses, including Katherine Heigl, Amanda Seyfried and a ton of other seasoned acting pros.
Why we love him
Topher's clean-cut, boyish qualities and big intellect make him the kind of guy with whom we could hang out or go out — hopefully followed by some making out.
Topher Grace
Born: July 12, 1978
Hometown: New York, NY
Height: 5' 10-1/2"
We grew up with him
That '70s Show was on for so darn long (eight years!), we feel like we, ourselves, hung out in the basement with Fez, Donna and the gang after school. That's a testament to his everyman charm — we'd totally play spin the bottle with him.
"What's really crazy is that those first episodes where I was learning how to hit a mark are still on the air!" he told Broadway.com. "The early ones are too painful to watch. I'm literally learning how to act as the camera's rolling. We were all like that, and that was the great thing about being on that show: It was a great boot camp for these other mediums. It was a live audience, so it was a little bit like theater. You can kind of suck, which I certainly did, and come back the next week and try to get better and learn from the mistakes you made. It was like graduate school."
We're suckers for a bit of vulnerability in a man!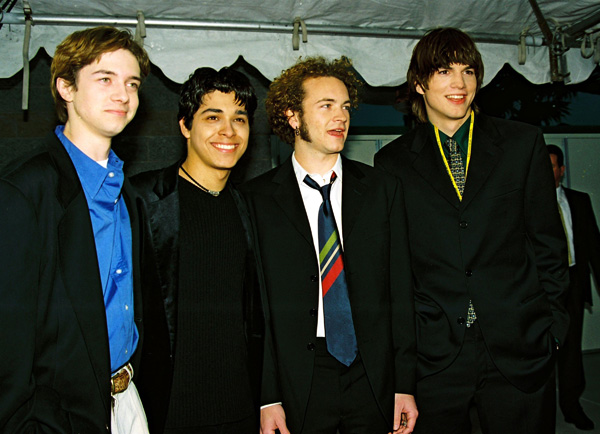 We dig his sense of humor
Jokes delivered with the perfect deadpan and a wry wit... We love hotties who also have big ol' brains, so count us in where Topher is concerned. That dry delivery is no accident, either:
"Yeah, I have a really dry sense of humor," he admitted to the AV Club. "I don't think it's funny when people wink at the camera. That's more of an actor thing, just committing to whatever the thing is... I just think about how not funny it's going to be if I laugh. I just don't do it."
Don't worry — we're doing all the laughing out here in the audience!
He respects his elders
In addition to highly visible roles on That '70s Show and as Venom in Spider-Man III, Topher has taken on a wealth of layered, interesting parts in films including Traffic, In Good Company, Too Big to Fail and, now, The Big Wedding, in which his divorced parents (Diane Keaton and Robert De Niro) must pretend to be married for the sake of his sister's devout mother. He says getting to work with the greats is the best experience an actor can possibly have.
"I just saw Susan [Sarandon] recently, and she was telling me about her first theater experience," he told Broadway.com. "You want, through osmosis, for some of their stuff to rub off on you. My dad was a businessman and he would say, 'Work for free at the best company. Don't get paid a lot of money to work with the worst people.' And that's exactly how I see my career."
We can't wait to see him knock it out of the park alongside his idols.
Topher Grace's relationship status
We love a single Man Candy! In the past, Topher has dated fellow celebs, including Ivanka Trump and Ginnifer Goodwin, and recently rumors flew he was dating Sophia Bush. But right now? As far as we can tell, he's a swingin' single — and we like it that way!
"I'm not looking to get married and start a family yet," he told Ask Men a while back. "In fact, I finished a movie recently with Richard Gere in which I play an FBI agent with a family. We had to do a family portrait for the film with two kids, and trying to keep all of that in control was terrifying."
Having kids is not easy. That's for sure! So does that mean we still have a shot, Topher?
More Man Candy
Man Candy Mondays: Ashton Kutcher
Man Candy Mondays: Bradley Cooper
Man Candy Mondays: James Franco
Photo credit: FilmMagic/Getty Images, Chris Connor/WENN.com