Easy and elegant
One of the most classic and elegant manicures brides love getting is the French manicure. We created a playful twist on the timeless mani by incorporating another classic element: pearls. By painting a strand of pearly dots along the tip of your nail, it creates the illusion of a French manicure while being modern and unique.
Supplies:
OPI Kyoto Pearl
Karma Hues May Blossoms
Sally Hansen White On
straight pin

Instructions:
Start with a base coat of a very sheer pink, like one that would be used for a French mani.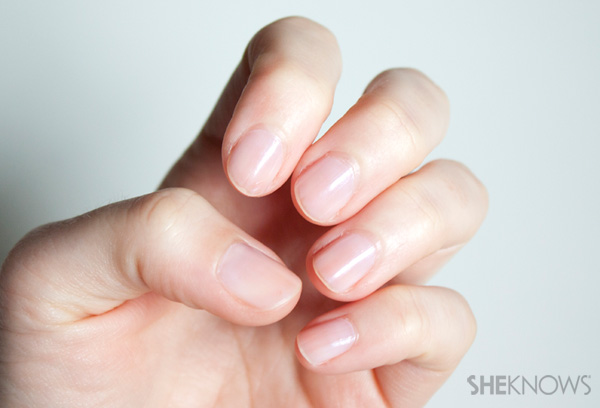 Using the flat top of the straight pin or a dotting tool, paint some white polish on the tip and dot onto the tip of your nail, starting with a dot in the center and working your way out.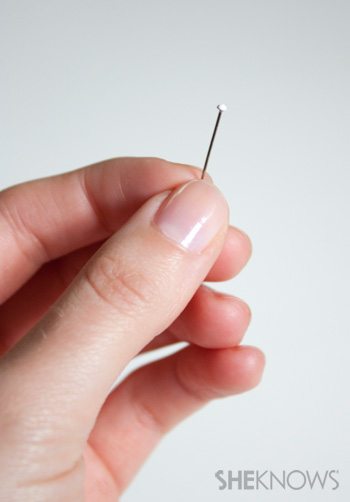 Let the white dots dry.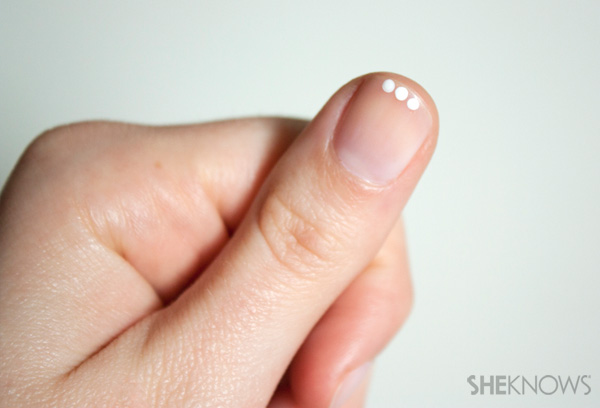 Using the same technique with the straight pin, dot some of the pearl polish over the white dots. Let dry and finish with top coat.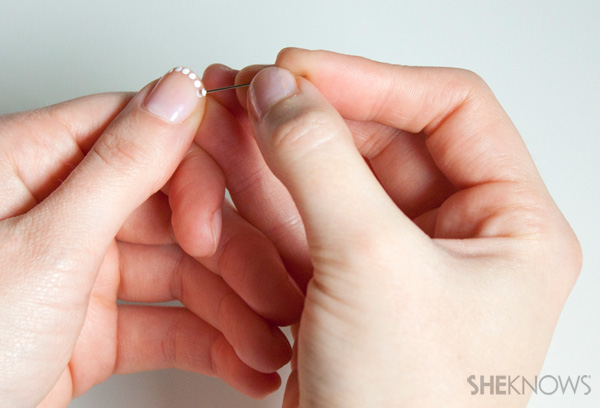 Final look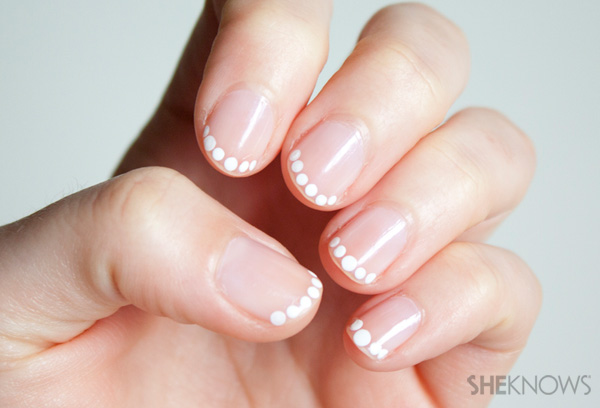 More nail designs
A something borrowed, something blue nail design
How to easily add polka dots to your nails
Bridal nail design: Nail art for your ring finger