Tying the knot
In a tradition dating back to the Victorian era, brides abide by the rule to include "something old, something new, something borrowed, something blue" in their wedding. A great spin on this old tradition is incorporating it a non-traditional way — such as a nail design.
Supplies
A small paint brush
Essie Bikini So Teeny
Sephora by OPI A True Romantic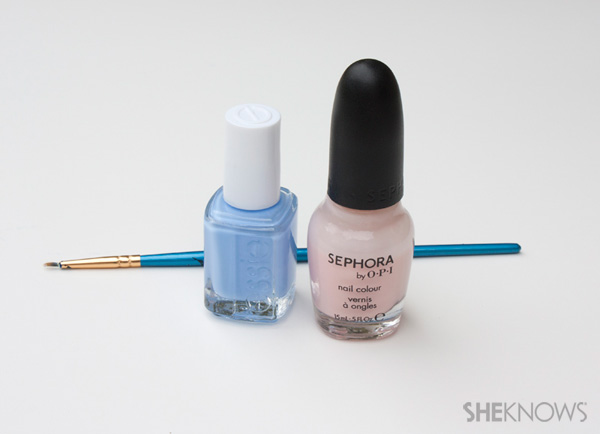 Instructions:
Start with a light pink base coat.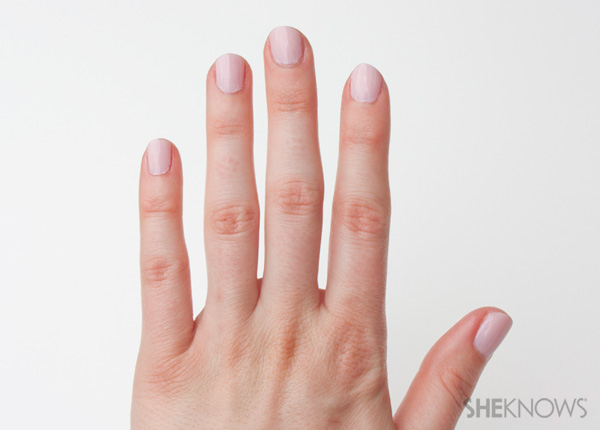 With the small paint brush, paint a blue line across the ring finger near the tip. Then paint two loops on the top and two swooping lines on the bottom to create the bow.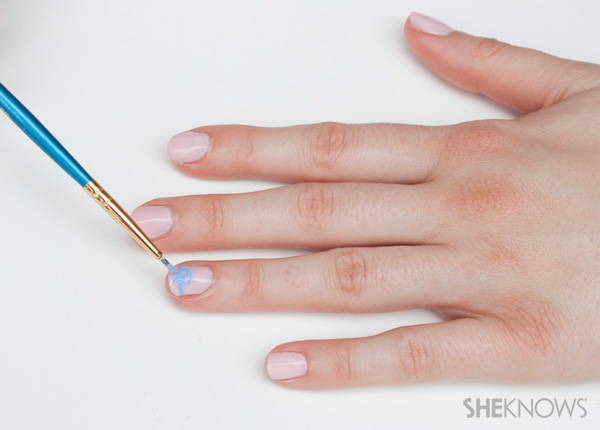 Continue painting a plain line across the rest of the fingers. Finish with a top coat.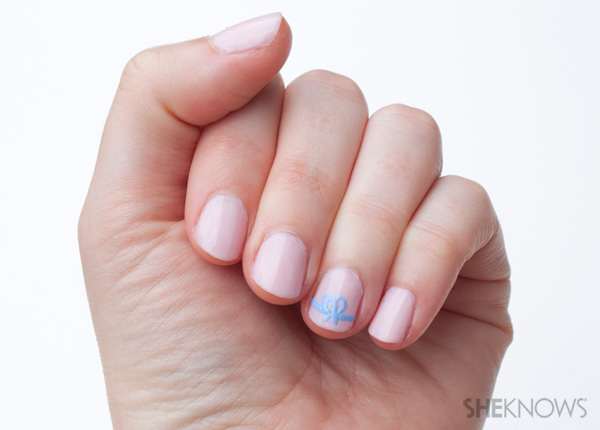 Final look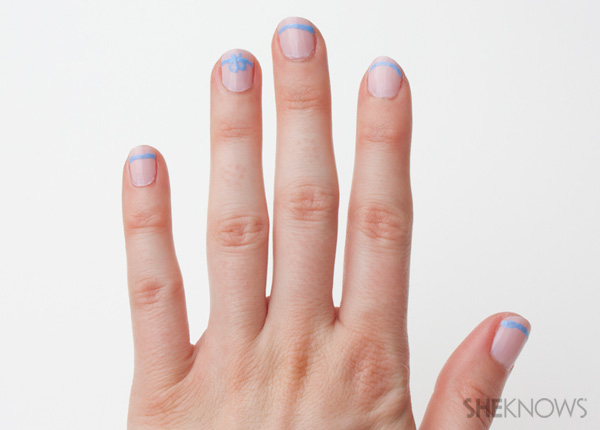 More nail designs
A pretty in red and pink nail design
Rebecca Minkoff-inspired Fashion Week nails
How to easily add polka dots to your nails