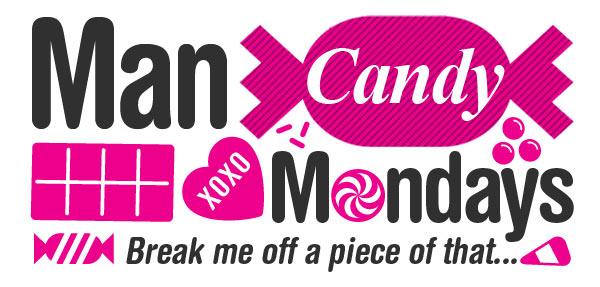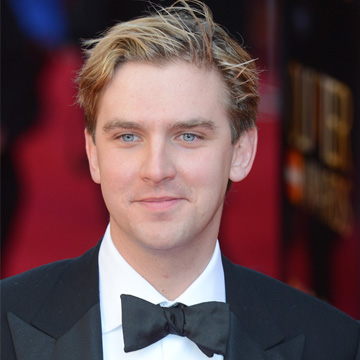 We fancy this chap
A towheaded British hunk who also happens to be wildly intelligent? We don't mind if we do! Dan Stevens, of highbrow Downton Abbey fame, is the thinking woman's hottie. But don't let the "thinking" part fool you into seeing him as a dork: He's all carnal man meat and then some.
Why we love him
Book smarts are refreshing in a highly visual world — but despite his extreme intelligence, he still manages to be the entire package: handsome, charming and debonair. All of which made him a picture-perfect fit at Downton Abbey.
Dan Stevens
Born: Oct. 10, 1982
Hometown: Surrey, England
Height: 6'
He's a lit geek
Be still our hearts: A hunk who not only reads books but loves literature and plays? That's Dan in a nutshell. He studied English literature at Cambridge and has a solid stage background, taking on Shakespeare characters ranging from Macbeth to Claudio in "Much Ado About Nothing" to Orlando in "As You Like It." And then there's the obligatory swoon-inducing Jane Austen role (ahhh, like another one of our favorite Brits, Colin Firth): He played Edward Ferrars in a BBC TV adaptation of Sense & Sensibility.
Recently, he starred alongside "it girl" Jessica Chastain in The Heiress on Broadway. But he hasn't forgotten his carefree days of doing drama recreationally at Cambridge:
"That was one of the great things about [Cambridge]," Dan told Backstage. "Everything you did onstage, be it standup comedy or Shakespeare or Beckett, was entirely student run. You maybe applied for a bit of financing from a college to make your $20 costume. It was produced, directed, publicized, lit, designed by students. There were no teachers telling you what to do, and that was incredibly liberating. You could literally do anything."
Picturing Dan as a plucky ham: Talk about as we like it!
We loved him on Downton Abbey
We won't give spoilers about Cousin Matthew Crawley, but we're disappointed that Dan won't be back to hang out with us every Sunday on PBS via Downton Abbey. Frankly, we found him a near-perfect husband to Lady Mary — an emotional centerfold, if you will! (Along with that undeniable cuteness, obviously.) So what gives?
"We were always optioned for three years," he told the Telegraph. "And when that came up it was a very difficult decision. But it felt like a good time to take stock, to take a moment. From a personal point of view, I wanted a chance to do other things. It is a very monopolising job. So there is a strange sense of liberation at the same time as great sadness because I am very, very fond of the show and always will be."
What's coming up for Dan? A few films, like the crime drama A Walk Among the Tombstones with Liam Neeson and The Fifth Estate, a film about WikiLeaks's Julian Assange.
But for now, we'll have to settle for reruns to go along with our fantasies about living in Highclere Castle with Dan...
Did we mention he's wicked smart?
This news bears repeating: Not only is Dan extremely erudite, but he also writes columns for The Sunday Telegraph, has served as a judge for the U.K.'s Man Booker Prize for literature (the gig involves reading literally hundreds of books) and co-founded a literary quarterly called The Junket.
"Books are my weakness," he told Town & Country. "I'm doing my bit to revive this orphan, paper," he jokes.
Make love to us on a bed of The New York Times Book Reviews, Dan. (We're kind of not kidding.)
Dan Stevens's relationship status
He's a family man through and through — kind of what we'd expect from a down-to-earth intellectual. He's married to redheaded jazz singer Susie Hariet, and the pair has two children, daughter Willow and son Aubrey.
"I'm lucky to be married to someone who entirely gets what I do," he told the Telegraph. "She is totally sympathetic to the actor's life. Her own mother was an actress, so she sort of grew up with it. She has absolutely no concept of the British class system and, after 10 years here, she's still trying to work it out. I suppose it was refreshing to meet someone who had the same level of bemusement about it as me."
Awww — great minds think alike!
More British Man Candy
Man Candy Mondays: Eddie Redmayne
Man Candy Mondays: Nicholas Hoult
Man Candy Mondays: David Beckham
Photo credit: WENN.com, Joseph Marzullo/WENN.com