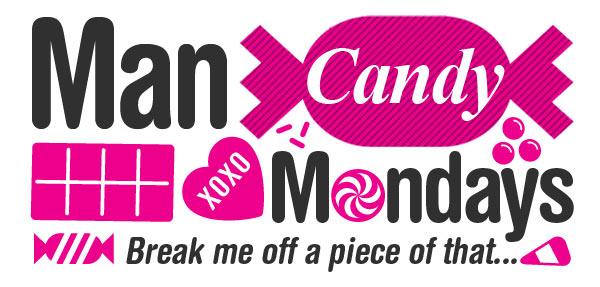 Advertising has
never been so sexy
That tousled (or slicked-back) blond mop gets us every time. Watching Aaron Staton as Ken Cosgrove, the voice of reason of late on Mad Men, is yet another reason to tune in to the ridiculously addictive Emmy-winning drama every Sunday. And now that the show just started its sixth season last week, we can't wait to see what the gang gets up to next — and feast our eyes on Aaron in his 1960s threads.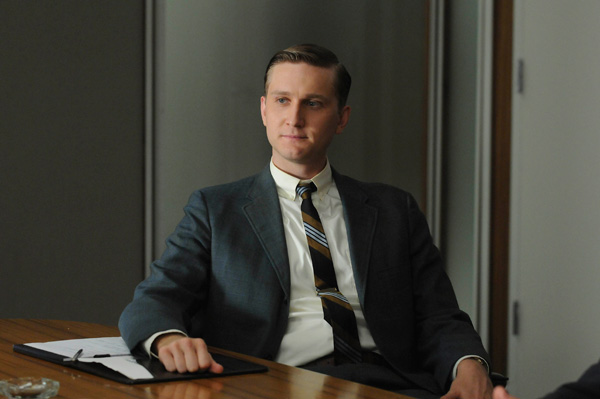 Why we love him
All-American good looks and fantastic taste in roles (hello, Mad Men and supercool videogame L.A. Noire) make Aaron Staton one of our not-so-guilty pleasures.
Aaron Staton
Born: Aug. 2, 1980
Hometown: Huntington, West Virginia
Height: 6' 1"
He's our new favorite Mad Men hottie
Clean-cut accounts man Ken Cosgrove has always been a venerable rival to smarmy Pete Campbell, especially in the first few seasons of Mad Men. But Ken came into his own last season, confessing to writing sci-fi stories on the side — very successful ones at that — and making a point of keeping his family out of office politics. Maybe that's when we started getting hot under the collar for Aaron. Though you've probably seen him elsewhere, pre-vintage attire — he's been in TV shows ranging from 7th Heaven to The Good Wife and movies including The Nanny Diaries and August Rush.
Does Aaron have any predictions for Mad Men's Ken in season six and beyond? Nope — he's just happy to be playing Ken... and totally nailing his character's unfailingly steady demeanor, if we may say so.
"I'm just so excited to get the scripts and have them delivered and, piece by piece, to find out where the character's going and where the changes are and where the growth is," he told GQ right after the season five finale. "It's so real in that way, it's such an exciting and unique opportunity to have this character sort of delivered to my doorstep. To anticipate it in any way, I think, might take something away from that for me. I just look forward to getting that first episode of next year, and I'm excited to see where everyone is."
We're especially looking forward to seeing you, Aaron!
He's the star of an awesome videogame
You gamers out there know what we're talkin' about: The award-winning crime-themed game L.A. Noire stars Aaron as Detective Cole Phelps, who's fighting the bad guys (and the supposed good guys who are actually bad guys) in the year 1947. But working as an actor in a videogame isn't quite the same as working on a TV set — Aaron says he shot his scenes in a room, alone, surrounded by cameras. But he made it work in the best sense of the phrase:
"With anything, as you go to work every day, the first time you make a commute, it's like, 'This is really long.' And then, you make it for a month, and then you realize what routes are going to have the most traffic, where the spots are going to be, and you make a playlist and head out the door, and you sort of build it into your day. And it's the same thing, I think, with any sort of job or process," he told Gamespot about shooting L.A. Noire. "Once you're comfortable in it, it becomes routine. And that's not to say the challenge went away, but I, at least, came to know what the challenges would be. So, that's the part that became routine. It's just knowing that I would have to be creating that stuff and the tricks to do it. Just trying to figure out what worked, what [I] would read, where to play certain things, where the eye lines were, and trusting Brendan on the other end of the mic to tell me that it was working out."
Adorable piece of trivia: His wife in real life plays his wife in the game.
He's a family man
Much like his character Ken, he's constantly keeping an eye out for his little ones. He told the Washington Post that during Mad Men's last hiatus, pre-baby number two, "It's been great to be able to take this time to hang out with her and my son and also sort of get things ready around the house."
And we kind of adored this joke he made about fatherhood to AMC, about the advice he'd offer to Pete Campbell on fatherhood: "I would tell him that if there's lead in the paint on his walls to paint over it with low VOC paint. Turns out the lead is bad. And check for asbestos."
Noted!
Aaron Staton's relationship status
Hands off, ladies! Aaron's been married to actress Connie Fletcher, who starred in All My Children (a very different kind of AMC!), since 2006. The very attractive couple had their first son in June 2010, and a second in 2012. Turns out their meet-cute "story" tangentially involves Mad Men:
"I had my first date with my wife directly following the first table read for the pilot in New York," he said in an AMC Q&A. "Had the show never been picked up, it would have always been this thing as a part of our story: 'Right before I met my wife for fajitas, I read through the most incredible script that if it would've gotten picked up would have won a zillion awards.' But amazingly it did and here we are in L.A. five years later with my son sleeping in his room and two SAG awards guarding us all.... I'm just enjoying the moment."
As are we, Aaron! As. Are. We.
More Man Candy from our favorite TV shows
Man Candy Mondays: Jon Hamm
Man Candy Mondays: Aaron Paul
Man Candy Mondays: Joe Manganiello
Photo credit: AMC, Daniel Tanner/WENN.com