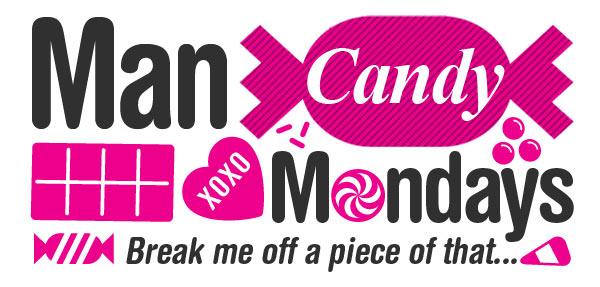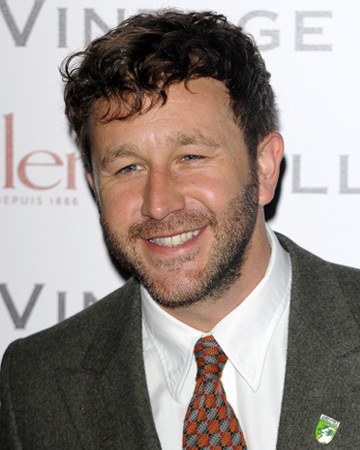 get lucky with this Irishman
What is it about smart guys who can make us laugh? Chris O'Dowd is a stone-cold fox anyway, but his comedic talent coupled with a knack for picking roles in projects we love (Bridesmaids, Girls, The IT Crowd) make for one super-powerful aphrodisiac.
Why we love him
A comedic genius who just happens to be incredibly hot, Chris O'Dowd is the kind of guy you want to root for... and roll around naked with.
Chris O'Dowd
Born: October 9. 1979
Hometown: Sligo, Ireland
Height: 6' 3"
He even makes yuppies look hot
"Going out with other actors is never good; actresses are neurotic, and actors are horrendous egotists."
If you've been watching this season of HBO's Girls, you've already recognized Chris as free-spirit Jessa's yuppie, Williamsburg-dwelling husband, Thomas-John. We knew we were supposed to find Thomas-John, his turntables and his blind ambition lame, but we couldn't help but swoon a little whenever he appeared onscreen, with his scruffy facial hair and sweet smile. Of course, it certainly doesn't hurt that Girls writer/director/producer Lena Dunham is behind the character — and Chris is the first to acknowledge the power of great writing.
"For some reason, I find that in the course of my career I've worked with more women than most men have," he told GQ. "It's just a coincidence, but the first major role [I had] was written and directed by a woman, and I think I've worked with maybe five female auteurs, and, I don't know, maybe there is something in female writing that I'm attracted to. I think, without being too cliché about it, that they obviously write women better, and I think it just makes the relationships more believable. I just am so tired of really badly written women. It's so boring."
Tell us more, Chris! We adore men who give credit to intelligent women.
He was swoon-worthy in Bridesmaids
There's nothing like a man in uniform, and in Kristen Wiig's 2011 megahit Bridesmaids, Chris played the role of hot, caring cop oh so well. But according to Chris, self-effacing guy that he is, the character, not Chris, made him so desirable to women everywhere.
"'It was just a really well-written character," he told the Telegraph. "I do think Saddam Hussein could have made that character sexy. He was a good listener, and there aren't an awful lot of good listeners on screen, because it's hard to write a good reactive character."
We're gonna have to disagree with you there, Chris — we love a good listener, but you're eye candy, whether you admit it or not!
He's a respected comedian
Sure, the public knows Chris from his prominent roles in high-profile films like This Is 40 and Friends with Kids, but you're missing out if you've never seen Chris as Roy, a grumble-prone tech guy, in the British sitcom The IT Crowd (yes, as in "information technology," not the fashionable set).
"A lot of IT people really love it, and I do hear a lot of women saying, 'Oh my God, he's just like my boyfriend,'" and all that," he told the British Comedy Guide. "People are very nice, and a lot of IT geek girls find Roy very attractive."
And we can see why... despite the fact that Chris recently said to British GQ, "I just don't think women look at me as sexual. They see me more like a guy they would like to set their sister up with. I play very sweet characters, so people look at me like I'm the kid from The Wonder Years, rather than Brad Pitt."
No way, Chris. We'd never give you away — even to our sister. The IT Crowd is now available on Netflix in the U.S., so check it out.
Chris O'Dowd's relationship status
We knew Chris would have impeccable taste in women! He's been married to British writer/performer Dawn Porter, whose documentaries have raised awareness for issues like breast cancer and cultural obsession with thinness, since last year.
"She's relaxed and bright and great," he told the Telegraph. "Going out with other actors is never good; actresses are neurotic, and actors are horrendous egotists."
But Chris himself could never be an egotist, right? We love a pairing that's also a meeting of the minds!
Other Irish hunks
Man Candy Mondays: Jason O'Mara
Man Candy Mondays: Colin Farrell
Man Candy Mondays: Michael Fassbender
Photo credit: WENN.com, Apega/WENN.com