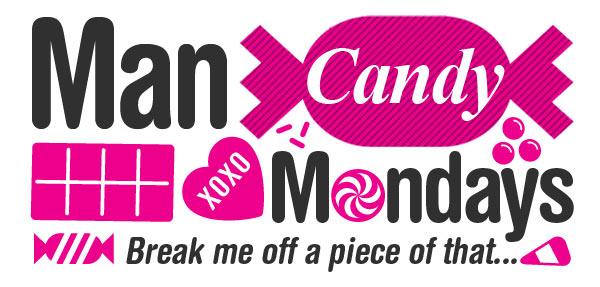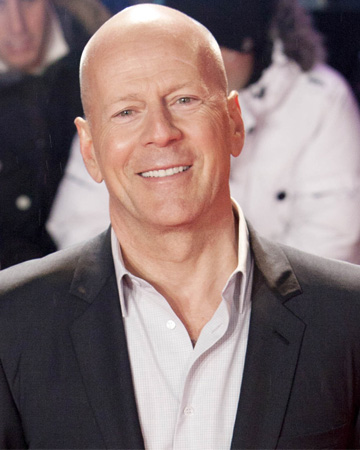 Yippee-ki-yay for this sexy action star
There's something about classic movie stars (specifically action stars who've been known to handle an automatic weapon or two in their day) that just gets hotter with age.
Exhibit A: Bruce Willis, who could be coated in dirt, sweat and the blood of his enemies, yet his gorgeous baby blues are what we're always — always — focused on.
Why we love him
Rough and tough with a pronounced soft side, this is one DILF who never goes out of style.
Bruce Willis
Born: March 19, 1955
Hometown: Idar-Oberstein, West Germany
Height: 6'
He's the definition of masculine
Movie buffs and wannabe badasses are still quoting 1988's Die Hard to this day, which makes Bruce the very picture of an American hero, really, but think about this: Rom-com fans and hopeless romantics still reference the TV show Moonlighting as the platonic ideal of witty banter and sexual tension in a would-be relationship. The push and pull between Bruce and his talented costar, Cybill Shepherd, is so classic it's taken up residence smack dab in the middle of our dating lexicon. And a lot of that has to do with Bruce. How he carries himself, what he transmits, how he looks... We love the variety — and he does too.
"Every film is a brand-new character, a brand-new set of muscles, a brand-new test of 'Can I do it?'" he told Reader's Digest. "And a lot of times I take roles, because I'm not quite sure if I'm gonna be able to accomplish what the script calls for. I'll read a script, and I'll say yes to it, but I don't know when I say yes how I'm gonna play a scene that's 60 pages down the road, that's two months down. I just rely on and trust my instincts that hopefully I will, by the time we've gone through 60 days of shooting, I will know what to do in that moment."
"Muscles," indeed.
He's still going, after all these years
Bruce's career timeline is fascinating when you look back at it: the original Die Hard, Pulp Fiction, Armageddon, The Fifth Element, The Sixth Sense, all the way to last year's Looper, and, now, G.I. Joe: Retaliation — and that's only a small fraction of his films. All told, Bruce has been in more than 60 movies, and he shows no sign of slowing down. At least... not yet.
"The middle years to now makes me start to think that there should come a time when I should not work so much," he recently told GQ. "I don't question other actors in their age and what they do; I just think, 'Wow, they're still f***ing great.' They're still doing it. There are movies where if I know Anthony Hopkins is in it, I'll go see it. I'm still a fan of films, I still go to movies. I just saw Argo. It's fantastic."
And we think you're still pretty great too, Bruce.
He's a good dad
Bruce looks like he's proven himself to be a responsible, attentive father, co-parenting daughters Rumer, Scout and Tallulah with Demi Moore, even appearing in photos with his entire family and her then-husband Ashton Kutcher. Even A Good Day to Die Hard director John Moore said, "Bruce is a very good dad in real life, he's very protective of his kids and very decent and very realistic."
So what's the secret to being so cool?
"Sometimes I have to resist the urge to speak," he told Esquire last year. "I learned it from dealing with my kids. That's my number one rule... It applies in life. But it's more about being a father. I'd rather hear what they have to say. You learn more by listening. And this stuff is just a matter of not equating drama with actions that will help them. Teach them to shun drama."
That's one tip we might steal for ourselves.
Bruce Willis's relationship status
When we think of Bruce's personal life, we immediately recall his marriage to Demi Moore, but he's now wed to another striking brunette, Emma Hemming, an actress/Victoria's Secret model who had her first child with Bruce, daughter Mabel Ray, last April. She seems to have had something of an enchanting effect on him:
"I went from 'F*** love' to 'Love is truly the answer,'" he told W magazine in 2009, the year they got married. "I spent the last 10 years single and, for the most part, unhappy. In a dark place. I never thought that being with someone else was the answer. I would say, 'I'm alone, but I'm not lonely.' But I was just kidding myself. Then I started hanging around Emma, and on a day-to-day basis my life became much happier."
Awww, we love a good love story, especially when it happens to one of the manliest men on the planet.
More action star studs
Man Candy Mondays: Jeremy Renner
Man Candy Mondays: Mark Wahlberg
Man Candy Mondays: Will Smith
Photo credits: Ricky Swift/WENN.com, Nikki Nelson/WENN, Apega/WENN.com