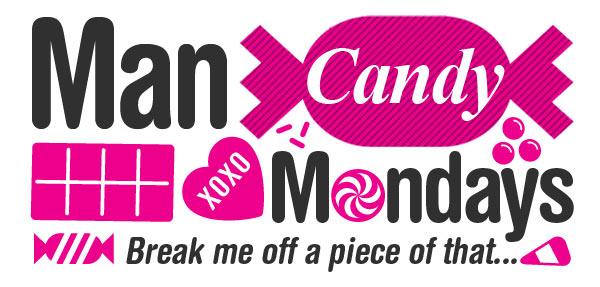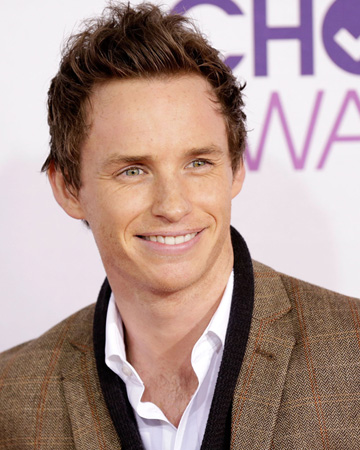 We're freaking for this freckled Brit
Dress him up in a tux at the Oscars, or dress him down in tattered period clothing in Les Miserables — there's no obscuring Eddie Redmayne's utter fair-skinned cuteness and sheer likability. Move over, Prince Harry: Eddie might be our new favorite redheaded Brit.
Why we love him
This Tony winner manages to present himself as both vulnerable and distinguished at the same time. How's that possible? All we know is that the combo makes us weak in the knees.
Eddie Redmayne
Born: Jan. 6, 1982
Hometown: London, England
Height: 6' 1"
He's adorable in the present... and in the past
Historical film roles have been Eddie's bread and butter — recently we've watched him croon as Marius Pontmercy in 2012's Les Miserables... and gallivant with Marilyn Monroe (as played by Michelle Williams) in My Life With Marilyn. Plus, let's not forget about his earlier films: The Other Boleyn Girl and Elizabeth: The Golden Age, among others.
"I feel like I've worked my way through the Medieval period into the Elizabethan period, and now having done My Week With Marilyn along with Savage Grace, I've done the '50s and '60s," he told Interview. "I was just on a film in North Carolina, and it was set in the '80s. I'm sort of, step-by-step, working my way into the modern day."
We don't mind if Eddie stays in the past for a bit longer — especially when we're picturing him ripping off our Elizabethan bodice.
He's a sexy ginger — but has stayed humble
We already knew Eddie was multitalented, but did you know he's an honest-to-God model? The chap has even scored contracts modeling for quintessential English luxury brand Burberry. But lest you think the attention has gone to his head, Eddie has repeatedly reassured the press he's still figuring it all out:
"Listen, acting is not surgery," he told The Independent, "it's entertainment. You're doing something to hopefully move people, to make them laugh, to transport them. But actors are vulnerable, and the reason we're vulnerable is that we're always trying to re-create human behavior. And any human being has the right to look at that behavior and decide if it looks real to them or not. Everyone has that capacity for judgment, everyone can turn around and say, 'Sorry, but I just don't believe that.'"
"So if you have thin skin — and I don't have particularly thick skin — then your need to constantly please people, well... it's completely impossible. That's why I still feel I've got so much work to do, to really try and nail this thing."
We think you've done an amazing job so far, Eddie!
He has the voice of a (really attractive) angel
Sure, Eddie's won a Tony for his role in the Mark Rothko play Red, but singing on camera in Les Miserables was a whole different ballgame. Honing his voice was a workout in itself, Eddie has said.
"All that singing meant that I had to be healthier than ever," he told W magazine. "To protect your voice you can't drink, and you are suddenly in love with your humidifier. I also kept thinking about the intensity and high expectations of the millions of people who have seen Les Miserables on the stage. Basically, I was in a state of anxiety during most of the making of the movie. Luckily, I find fear to be inspiring."
That hard work definitely paid off...
Eddie Redmayne's relationship status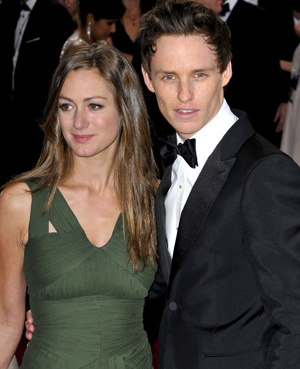 Hardcore Les Mis fans wish Eddie were dating his costar Amanda Seyfried, who plays Cosette in the film, but that's not the case. Eddie rocked the red carpet at the Oscars with his publicist girlfriend Hannah Bagshawe, whom he's been dating for roughly a year. And Hannah has another little side job when it comes to dating Eddie: wardrobe consultant!
"I'm confused with colors," he told People. "When I go out to premieres and events, I have to check with my girlfriend that the trousers match the top," he explained. "I recently wore a blue suit — and I had to ask her if it was really blue rather than purple. She assured me it was blue. I could not tell the difference."
He doesn't say much about their personal relationship, but he did say this: "I'm lucky to be with someone who is very supportive."
Aw! That's all you can ask for in a great relationship. Sounds like a great match!
More music-making hunks
Man Candy Mondays: Russell Crowe
Man Candy Mondays: Hugh Jackman
Man Candy Mondays: Taye Diggs
Photo credit: Brian To/WENN.com, Daniel Deme/WENN.com, Apega/WENN.com