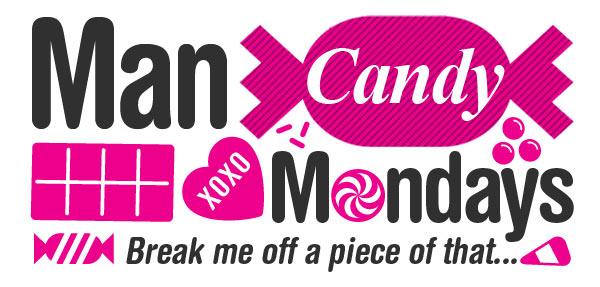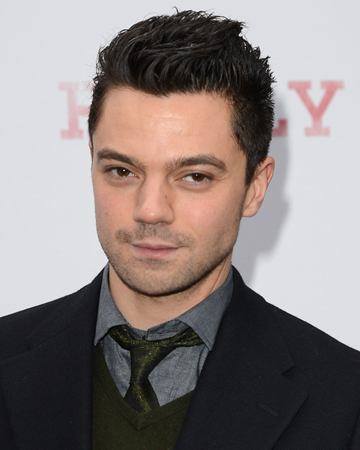 Our British Dream beau
A rakish U.K. lad with a flair for small but challenging roles, Dominic Cooper is dark, smart and oh-so-sexy. We're betting this Dead Man Down star is going to be a big time breakout star soon, so we're basking in his deliciously mysterious glow before he becomes a household name.
Why we love him
A serious actor with a face that makes us think only of playtime, Dominic Cooper is poised to be the next big thing — which is why we're paying him homage before the fangirls start swarming.
Dominic Cooper
Born: June 2, 1978
Hometown: London, England
Height: 5' 9-1/2"
He's an extremely versatile actor
Dominic has played roles as diverse as a vampire in Abraham Lincoln: Vampire Hunter to Saddam Hussein's brutally violent son Uday in The Devil's Double. Inhabiting difficult characters is all in a day's work for Dom, but inhabiting a historical figure like Uday onscreen was still a challenge, he says:
"All that I could think about when needing to get into his head space ... was that I suppose that he had an extremely volatile, awful upbringing," he told NPR. "Any son of a dictator, I'm sure, has major issues with their relationship with their father. Saddam certainly didn't believe in Uday's military capabilities. He wasn't ever going to ... give him the reins of power."
We can't wait to see what he does with his newest role in New York City crime drama Dead Man Down, in theaters now. (He stars alongside fellow hottie Colin Farrell!)
He leads with his humility
So now that Dom's been in flicks ranging from Captain America to My Week With Marilyn, you'd think he'd feel firmly entrenched in the Hollywood scene. Not so, according to him. He's still counting his blessings.
"It's funny, I never think I'm doing that well. I've never, ever. I just constantly think this isn't working out. I feel very fortunate, always…" he told Collider. "There's absolutely no security, there's nothing saying that this will still be happening, or you will be doing something this exciting. You are just constantly ready to fall. But maybe everyone feels like that."
We know we do sometimes — let's commiserate a deux, Dom!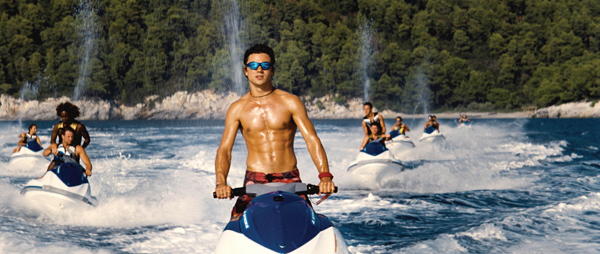 He's happy with his lot
His serious roles aside, he's also famous for one very different movie: Mamma Mia! Specifically, that scene in which he's astride a Jet Ski. (Did it suddenly get really hot in here, or is it just us?) But he's cool with fans coming up to him and chatting about his musical work (ironic, as we hear he was booted from the London Academy of Music and Dramatic Arts musical his last year at the school for not having rhythm). Here's what he told GQ about the ABBA epic:
"People come up to me all the time and say, 'Mamma Mia! is my favorite film, and when my grandmother was really ill, we all watched it together. It made us really happy.' That means a lot."
We have the sudden urge to rewatch that film — and Dominic's entire filmography.
Dominic Cooper's relationship status
Amanda Seyfried, Dom's co-star in Mamma Mia!, famously said in 2011 that he broke her heart. But that's all in the past — he's currently dating actress Ruth Negga, whom he met back in 2009, when they were co-starring in Phaedra at London's National Theatre. The boy loves his leading ladies, that's for sure. He's tight-lipped about his personal life for the most part, but he has said this about dating women he works with:
"I have a feeling that has a lot to do with youth," he told the U.K.'s Telegraph, "but also because there are parts where for 12 hours on that day you are portraying someone who is so in love that they are on the cusp of insanity — so you can understand that dynamic chemistry."
And we understand why they'd be game to tangle with Dom!
More British sex bombs
Man Candy Mondays: David Beckham
Man Candy Mondays: Colin Firth
Man Candy Mondays: Josh Bowman
Photo credit: Getty, Universal Pictures via WENN.com