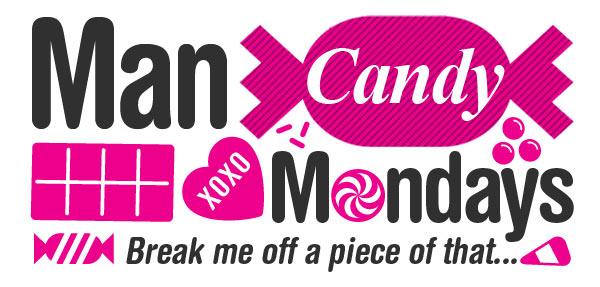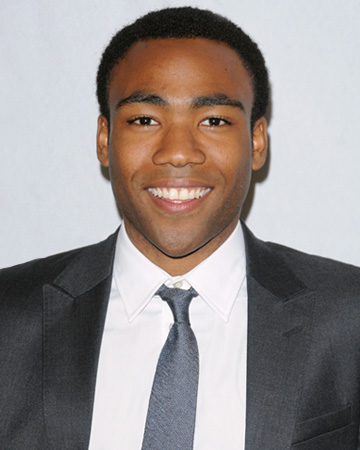 Meet
our new obsession
This hip rap/comedy/writing star has been rocking both the stand-up scene and the TV screen for years. But he brought his smooth-and-sexy oeuvre to a whole new audience on HBO's Girls this season, as one of Lena Dunham's love interests. More visibility equals more Donald to drool over!
Why we love him
An adorable smarty-pants with a talent for writing, rap, acting and stand-up, we can picture ourselves talking with Donald Glover at dinner... or getting way more intimate than mere chit-chat.
Donald Glover
Born: Sept. 25, 1983
Hometown: Edwards Air Force Base, California
Height: 5' 10"
He's funny as all get-out
After two red-hot episodes of Girls, America is getting to know Donald — but he's been working the comedy circuit for a while. He's been on NBC's Community since 2009 and is known for his killer stand-up comedy and his writing-room skills: He's written video shorts and penned stories for big-deal shows like 30 Rock. But he's also known for things like his ability to make crying funny (seriously).
"People think I was on 30 Rock and I got offered Community and I left," he told the AV Club. "I had left 30 Rock already. Now looking back, I'm like, 'That was stupid.' It's funny. I was like, 'I'm gonna do stand-up.' Leave this great job where I poop Emmys and go do stand-up, because I had fallen in love with stand-up, and I was like, 'I'm gonna do this. I love it. I'm going to work it every night and do stand-up.' But then I auditioned for this thing that they asked me to do, and I happened to get it."
We think everything turned out more than OK!
He's a lyrical gangsta

With the stage name "Childish Gambino" (he selected the name from an online Wu-Tang Clan name generator), the Don has a foothold in the music industry as well as the TV and stand-up world. But his brand of rap isn't exactly run of the mill: He's been known in the past for being self-deprecating as an artist (rare in rap lyrics), and his music makes references to cultural icons like classic film directors such as François Truffaut. He once said he fancies himself a "Woody Allen-esque rapper" just trying to make sense of the world.
"Everybody is kind of a kid," he told NPR. "I personally don't believe people really grow. They just learn stuff when they were a kid, and hold on to it, and that affects every relationship they have. So the album is about learning the good stuff and taking away the good stuff, and continuing to grow — as opposed to staying 12 years old forever with relationships, which sometimes I feel like I still am."
We feel like we are too occasionally, Donald.
"If you really want a woman to like you,
just be really good
at something."
He's so hot right now
Cuter-than-cute baby face aside, making a cameo on Girls immediately puts you on the hot list these days, especially when you're filmed in flagrante delicto with Lena Dunham herself, playing Hannah Horvath's (short-lived) Republican love interest, Sandy. And Lena herself (as Lena, not Hannah) is on the bandwagon too:
"We always wanted to work with Donald — he's the cutest and the funniest, and why would you not want to kiss him on TV?" she told Vulture.
Note to self: Write award-winning TV show so we can cozy up to Donald...
Donald Glover's relationship status:
In the past, Donald has been linked with DJ So Super Sam, rapper Angel Haze and even his Community co-star Alison Brie. We're not sure who he's seeing exclusively now, but, as he told British GQ, he's got the inside scoop on how to impress a woman, courtesy of one of the most impressive women in the business:
"Tina Fey told me, 'If you really want a woman to like you, just be really good at something.' The love, care and the focus you have on one thing is attractive, because women then think, 'I can be that thing.' It's true — how do you think magicians get women?"
Don't worry: You've got us already, Donald!
More comedic cuties
Man Candy Mondays: Paul Rudd
Man Candy Mondays: Ashton Kutcher
Man Candy Mondays: John Krasinski
Photo credits: Ivan Nikolov/WENN.com, Brian To/WENN.com