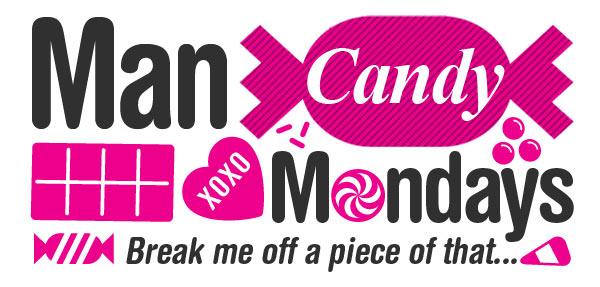 Audiences have certainly warmed up to this former child star, initially famous for his role as a shrill tyke in About a Boy — but Nicholas Hoult is all grown up and showing off his potent leading man chemistry in the zombie flick Warm Bodies, which is now raking in some serious cash at the box office.
Why we love him
This British hottie makes robbing the cradle incredibly appealing... and judging from his recent big screen successes, we'll probably have some competition.
Nicholas Hoult
Born: Dec. 7, 1989
Hometown: Berkshire, England
Height: 6' 2-1/2"
Otherworldly roles are kind of his thing
Need a convincing zombie? A mutant superhero? For transporting movie characters, Nicholas is your man. With his big screen turn as Beast in X-Men: First Class, he became a household face, if not necessarily a household name, and his zombie role in Warm Bodies has already wowed audiences to the tune of a $45 million box office haul (so far). Those odd creatures are not only a ticket to success, but a jolly good time, he says.
"I seem to do a lot of sci-fi films and experimental adventure films, and strange stories not set in the real world...," he told JustJared.com. "It's fun to go and see those films, it's a good escapism. It's fun for me as well to go and play random, strange characters."
But, he went on to say, he could definitely get used to the idea of playing something a little more staid:
"I'd like to do a proper period piece, go right back to the Victorian era. I'd also like to do a normal story where I don't have to wear makeup. Warm Bodies, Mad Max, Beast in X-Men, all those films I had to wear a lot of makeup."
Nicholas in 1800s attire? You don't have to convince us — we'd be into seeing him rip a bodice or two!
We love seeing well-adjusted child actors
The first place many of us saw Nicholas was alongside Hugh Grant in About a Boy. From there, he graduated to teen TV shows like Skins before he inhabited darker, more adult roles, like in Tom Ford's A Single Man. One key to his staying grounded? A breather. After his big part in About a Boy, he took a few years off from the business.
"It's tricky around that age to find good roles, and fortunately I managed to stay in school and keep a balanced life," he told the Daily Beast. "I wasn't too swept up in the film world, and it's important to have real-life experiences to play the characters you want to and treat them with respect."
We'll be the first to give a standing ovation to child actors who have made it through the acting biz to Grownup Land — and sexier than ever, we might add.
He took his social media into his own hands
Nicholas finally decided enough was enough when it came to his impersonators on Twitter and recently joined the social media site to represent himself — and interact with fans.
"You know what?" he told Interview magazine. "That was actually part of the reason of doing it, is to try to stop people from faking me. People kept on telling me that people were kind of making me look a bit stupid on it. So I decided that maybe it was safer to have my own. It's such a strange thing to do, and I don't know how much spare time you have to do that, or what goes on in your head to decide that's what you want to do, but it's very odd."
We think he's doing more than OK so far. He has 53,839 followers as of press time, and one of his last tweets was almost sweetly insecure: "Thank you all for your questions. Sorry I couldn't answer all of them. Gotta go back to work. Hopefully we'll talk soon. x"
We'll be following you, Nicholas, don't worry!
Nicholas Hoult's relationship status
Nicholas certainly has impeccable taste in women: After meeting Oscar-nominated actress Jennifer Lawrence on the set of X-Men: First Class in 2011, the pair dated up until a few weeks ago. In part, Nicholas blames his difficult shooting schedule for the demise of the relationship:
"It's tricky, because you're all over the place," he told the Daily Beast. "We were shooting Mad Max: Fury Road for seven months in Namibia, so you're never really in one place, and when you are, they're strange places that are difficult to get to. I wouldn't change it, because you're very fortunate to travel, meet new people and embark on these new experiences, but it's not great for that side of things."
When you're ready to settle down, Nicholas — or even if you're not — give us a call!
More young Man Candy Monday hotties
Man Candy Mondays: Austin Butler
Man Candy Mondays: Josh Bowman
Man Candy Mondays: Daniel Radcliffe
Photo credits: WENN.com, WENN.com, WENN.com, Dominic Chan/WENN.com