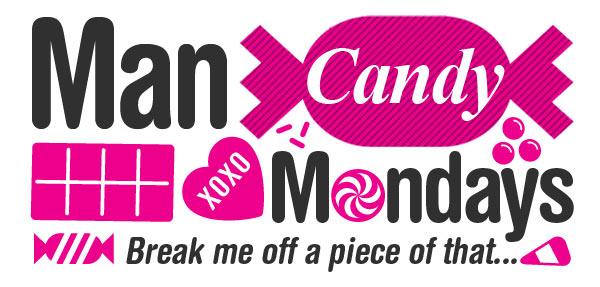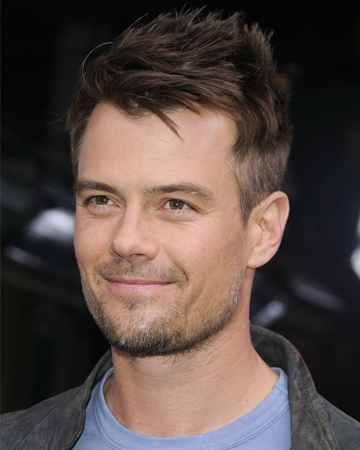 We're in a lather over this soap stud
Let's hear it for classic good-looking guys, in which case Josh Duhamel is at the top of our list of immaculately groomed, alluring men. Now we get to see him play a sexy small-town widower in the movie Safe Haven, out on Valentine's Day.
Why we love him
Not to play favorites, but when a guy is as tall and handsome as Josh Duhamel, there's not a lot of visual competition from other guys. Suffice it to say, Josh is a fine male specimen that we could look at for a long, long time.
Josh Duhamel
Born: Nov. 14, 1972
Hometown: Minot, North Dakota
Height: 6' 3-1/2"
He's an accidental star — and we kind of love that
Josh Duhamel is pretty. He's hot. He's pretty friggin' hot, and pardon us if we've abruptly stopped our workday to gaze at a few shirtless pics of our current favorite piece of Man Candy. But this guy is no child actor. He was working in construction (one in a string of odd jobs) when he was discovered by a scout at age 26.
From there, the gigs started to roll in, from runway modeling and a longstanding role as Leo du Pres in All My Children (1999-2011) to the title role in the movie Win a Date with Tad Hamilton! (2004) and the big-time part of Captain William Lennox in all three Transformers movies. Not too shabby for a kid who worked odd jobs for most of his 20s.
But old habits die hard. Here's what he told Marie Claire he finds fun:
"I'm sort of an old man, always tinkering in the backyard," he said in an interview with the magazine. "Since I grew up playing outdoors, I still like to plant things, sit out on the deck or go hiking."
We don't even hike, and we'd put on boots and a flannel for Josh. Fun fact: He was an extra in Christina Aguilera's Genie in a Bottle video. He sure rubs us the right way.
He's an adorable klutz
Why was Josh's hand recently in a bandage while promoting the film Safe Haven with his co-star Julianne Hough? A nasty spill that we can totally relate to. Here's how he told the story of getting ready for an event alongside Hough to People:
"I tripped over Julianne's curling iron cord and grabbed the wrong end of it. So I had to do the rest of our press day with Band-Aids all over my fingers. We put them under ice, but, yeah, they're a little blistered. It's not too bad."
If we had a dollar for every time we've had a curling iron mishap, we could buy something fancy. Good to know it happens to suave hotties like Josh too.
He's loves his powerful woman
So, yes, Josh Duhamel is a name all on his own, but his lady love has only one — big, boldfaced — name: Fergie, of the Black Eyed Peas. And he's incredibly proud of his main squeeze — he's said she can even keep their dogs entertained by singing to them for 20 minutes! So what's the secret to this power couple's bliss?
"The secret to my relationship is that we genuinely like each other, and we both try to be thoughtful about what's going on with the other person," he told Women's Health. "Neither of us ever really feels alone."
Simple and sweet. Sigh. Another relationship perk: Fergie also described Josh as "well-endowed" to The Advocate... if you're, ahem, interested in that type of thing.
Josh Duhamel's relationship status
Like we said before, he's oh-so-taken! Josh and Fergie got married in January of 2009... and renewed their vows one year later. So our natural (nosy) question is... what about kids?
"I've always wanted to be a dad," he told Redbook. "I just can't wait to have a little rug rat running around. I used to want five or six kids, but maybe I've become too self-absorbed over the years. I think two would be perfect."
We're betting they'll be as adorable — if not more so — as Josh himself.
More soap star Man Candy Mondays
Man Candy Mondays: Colin Egglesfield
Man Candy Mondays: Chris Hemsworth
Man Candy Mondays: Josh Henderson
Photo credits: Dominic Chan/WENN.com, WENN.com, WENN.com, Brian To/WENN.com