(page 9 of 13)
---

---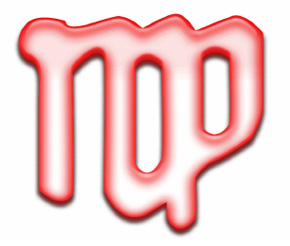 Virgo

Now that we are settling into a new year, see what's ahead for your love life — whether you're single or in a relationship. Christopher Renstrom is turning to your Ruling Planets to break down what to expect, what to be wary of and how you can make positive changes.
About you
There's nothing remotely virginal about you. You love to get physical, and you're not shy about showing off your body and everything it can do. That's because your body is your temple. And when you think of Virgo sisters like Greta Garbo, Sophia Loren and Padma Lakshmi of Top Chef fame, then you know that you were born under the sign of women who love being women and who celebrate their bodies, their sexuality and their brains.
Virgos know how to work it, and Virgos know how to play people. But you don't do this to deceive anyone. You do it because you feel like you have a better grasp of what people want and need than they do. When you look around you, you see a world of waste. It's hard to countenance the waste of time, talent, money and resources. Many people say that they know what's good for them, but you aren't convinced. If they did know better, then they wouldn't be so miserable, fat and in debt. This is why you will help them to pick up after themselves, to garner and manage their resources and to live a better life. You believe in good health — and that means good mental, physical, emotional and spiritual health.
You have always preached the gospel of self-sufficiency. You know from experience that if you give a man a fish, he'll eat for a day, but if you teach him how to fish, then he'll eat forever. This is why teaching, training and coaching are so important to you. You don't practice to make perfect as much as you practice to perfect. Showing people that they are capable by encouraging them to develop their talents and to hone their skills is your way of making the world a better place one person at a time.

Virgos are often the "other" woman. And there's nothing morally wrong with this. If anything, society owes mistresses an enormous debt of gratitude as they have kept the institution of marriage up and running for years. Being involved with someone who is otherwise engaged gives you your independence and your psychic elbow room. You get together when you want to get together and not because you have to. If, however, you find yourself involved with men who use you, then you're going to have to take a deeper look at that and rethink a few things.

Servitude. Because you were born under the sign of the working girl, you will always feel like you have to do something extra to earn your keep. It's why you are always volunteering to help out in a pinch or to shoulder other people's responsibilities.
You see this as upstanding — and it is. Unfortunately, there are plenty of men out there who would happily exploit this, given half a chance, so you need to be choosier about your customers.

You and your other half are opening up to each other in new and mysterious ways, thanks to Neptune taking up residence in Pisces.
Neptune is in Pisces for 12 more years, so if there was ever a time to stop to drink the wine and smell the roses, it would be now.

Enhancing your performance is great as long as you go about it organically. Find a way to translate what you learned in the how-to book and/or instructional DVD to the bedroom without making it seem forced or stressful. For instance, Kama Sutra moves are great as long as you introduce them gradually. You don't want to land him in the hospital.

Typically Feb. 18 – March 19 is not a good time of year for you, but it could be if you're willing to broaden your horizons romantically and to travel outside of your emotional comfort zone. June 26 – July 20 and Oct. 21 – Nov. 10 are challenging, so don't even try to make plans. They will only fall through. Meanwhile, Sept. 7–13 is a wonderful week for romance.
Photo credit: WENN.com/Jusy Eddy