(page 8 of 13)
---

---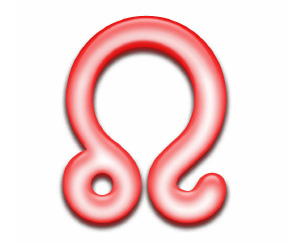 Leo

Now that we are settling into a new year, see what's ahead for your love life — whether you're single or in a relationship. Christopher Renstrom is turning to your Ruling Planets to break down what to expect, what to be wary of and how you can make positive changes.
About you
You are the best thing that ever happened in your man's life. He may never say it out loud, but you both know it's true. You gave him the courage and the faith to be the best that he can be, and you will never stop generating that heat and light. You're a Leo, a child of the Sun.
You have a summertime outlook on life where everything is warm and golden and full of life. You know that even when the Sun sets on a hope or a dream, it will always rise on a new day. No matter dark and heavy life gets, there will always be a tomorrow — and tomorrows come replete with promises, answers and opportunities to get things right the second time around.
It's this inexhaustible optimism that gives you the self-confidence that other people yearn to have in their lives. They want to be bold like you — audacious and unwavering. Now obviously, you have your bouts with insecurity. You're not always up and shining. But you tend to keep those things out of sight and out of mind. Nobody places such a high value on individuality as you do. You believe that each person is unique and different and that there is no such thing as a cookie-cutter cutout person.
It is your mission in life to light the way — to show people that the truth you seek is the truth you find only when you are true to yourself. Your man knows that he is unbeatable as long as you are in his corner, just like male lion knows that he can stretch out in the Sun safe in the knowledge that his lioness is watching his back. And like the lioness that is your zodiac sign's namesake, you can wind up doing all of the work in the relationship if you aren't careful.

All eyes turn to you when you enter the room. You just can't help it. You bring the party like the Sun brings the day.
The best time of year to see and to be seen is from March 12 to April 18. This is when there will be so much fiery energy coursing through your horoscope that you will get whatever you set your heart on.
Make certain to set your standards high because this will be as good as it gets for months to come.

You will be undergoing some tense times thanks to Saturn in Scorpio. Saturn in Scorpio invites all of the skeletons in the closet to come out and play, which means you that you will be wrestling with some unflattering truths in May and November. It's enough to make you question whether being true to yourself is everything it's cracked up to be. It is, so don't become disheartened. If there was ever a time to stand by your guy — and to insist that he stand by you — then it will be around your birthday.

Lesser lights. The problem with being a Leo is that everyone is attracted to you.
This is great as long as you are the focus of positive attention, but you can attract a lot of negative attention too, just as a lit screen attracts every bug in the room at night. This can drain your vitality and spirit if you're not careful — especially in romantic relationships if you allow a needy lover or insecure paramour to feed off your heart light.
You can never be too choosy when it comes to pairing up. There's a reason why you were born with a healthy ego, so use it!

The best time for passion is March 12 through April 18, 2013, but the best time for love is July 22 – Aug. 21. This is when you will be treated like the Queen you have always longed to be. Just about anything you want will be yours for the asking, as long as your requests are reasonable. Challenging times will be around the eclipses, of course (what else do you expect when the Moon passes in front of the Sun?) and that will be on May 9, 2013, and Nov. 3, 2013. The November eclipse could get especially dodgy, so give yourself a week on either side of that date to deal. That is, you'll need the week before to brace yourself and the week afterward to deal with the fallout.

You know how much you love to get your ego stroked. It makes you purr like a kitten. Remember to stroke his ego too, and he'll purr back.
Photo credit: WENN.com/Brian To