(page 6 of 13)
---

---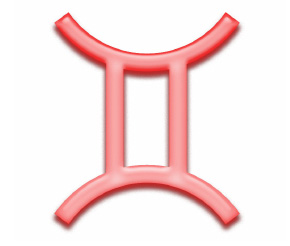 Gemini

Now that we are settling into a new year, see what's ahead for your love life — whether you're single or in a relationship. Christopher Renstrom is turning to your Ruling Planets to break down what to expect, what to be wary of and how you can make positive changes.
About you
Born under the sign of the twins, you are on the lookout for your other half. You want a best friend, a lover, a confidant and a partner in crime all wrapped up into one. Your Ruling Planet is Mercury, planet of the mind, which means that he better be smart or you will pass. You don't suffer fools gladly, nor will you put up with an ignoramus — no matter how chiseled those abdominals might be. OK, maybe you'll put up with him for an hour — but not a moment longer than that. You crave intellectual stimulation!
The surest way to your heart is through the brain. There's nothing sexier than witty repartee or more seductive than a well-timed one-liner. Anyone who goes out with you better be up-to-date on the latest news because you love to discuss and analyze people, politics and fashion malfunctions. You are both highbrow and lowbrow in thinking, and you want your mate to be wired the same way. No snobs or nerdy types for you.
What's important to remember when you are born under Gemini is that you've got that sibling rivalry thing going on with your mate. There's an inborn need to compete. This can appear as one-upmanship, fighting to have the last word, arguing for the sake of argument and playing mind games. It can even take on darker tones like jealousy, which is not really what you want to be feeling about the love of your life. Thankfully, you are committed to working out your differences, and you're a big believer in conversation over confrontation. If there's anyone who practices the talking cure on an hourly basis, it's you. There's no problem so difficult or impassable that a good meeting of the minds can't bridge it.

Are you looking to date or hook up? That's the question you need to answer for yourself. If you're into bootie call on demand, then you will find a lot of takers right now. You have Jupiter, the party planet, in your sign through the end of June, which means that you will get a lot of action. But if you're looking to date, then that means dinner and a movie and nothing less. If the best that someone can do is text: "Sup?" then press the Delete button. There are bigger fish in the sea — and ones who know how to spell.

It's been hard to tell whether things were on or off until recently, but it looks like they're on for now and through June. This will give you all the time you need to sort out your thoughts and feelings about your future together.
You see what he's getting out of this arrangement, but you're not too clear on what you stand to gain. The deal-maker (or breaker) will be based on home and kids and whether or not you are on the same page with this.

Evil Twin syndrome. You have this weird thing about becoming involved with people who are no good for you — and then defending their actions even after discovering that they cheated on you or bilked you for all of your net worth. This mostly happens in business, but it's been known to show up in your love life on occasion. Next time, don't waste time trying to rationalize why the name on his driver's license doesn't match the one on his credit card. Just pull the plug.

Think airplane and turn off all cell phones, tablets and other wireless devices before takeoff. This will allow you to focus just on him.
Granted: Everyone comes with some amount of emotional baggage these days, so make sure that his is carry-on. Any heavier than that, and it will have to be checked at the gate.
You want your love life to be fun, not a drag.

On May 25, 2013, there will be a lunar eclipse in your partner sign Sagittarius. This will settle any outstanding questions and/or issues you had about your relationship. If things are on shaky ground, then they will fall apart at this time. If not? Then you and your other half are solid like a rock, and you can move on to the next stage of your relationship — which could involve more intimate things like earplugs and night guards.
Photo credit: WENN.com/Adriana M. Barraza