(page 4 of 13)
---

---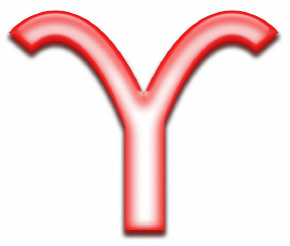 Aries

Now that we are settling into a new year, see what's ahead for your love life — whether you're single or in a relationship. Christopher Renstrom is turning to your Ruling Planets to break down what to expect, what to be wary of and how you can make positive changes.
About you
It isn't easy being a woman born under Aries because Aries is a man's sign. Now this isn't to say you've got gender-bender issues or bedroom problems. Far from it! What it means is that you approach love the way that a man does.
When you see something you like, you go after it. There's no giggling in the corner with girlfriends, dropping subtle hints or sitting by the phone waiting for him to call. You will walk right up to the guy who caught your eye and ask him out. And more often than not, the guy will say yes. It's rare when you get turned down. And if you do, it's probably because he's already seeing somebody else.
Men are super comfortable around you. You get where they're coming from, and you're easy to hang out with. That's why you've got more men friends than you know what to do with. Girlfriends are dying to know your secret, but the fact of the matter is, you love watching the game on TV and shooting pool, and you can probably kick most guys' a**es at Modern Warfare 3.
The problem is that you can wind up in a bromance if you're not careful. This is when you have to remind the guy that a romantic dinner once in a while wouldn't be such a bad idea. You may say that you're not interested in coaching the guy in how to be a guy, but guess what? You need to. Yes, it will get a little awkward at times, but he will eventually catch on, and with proper training he will become the perfect boyfriend or spouse that you want him to be.

Your guilty secret is that you like being single. But single doesn't mean alone. Single means that you can choose whom you want to see and when you want to see him. Some of this is sex driven. You have a healthy appetite, and you're not shy about it. But most of it has to do with the fact that guys get on your nerves if they're around too much. They hog the remote control, smell and get all whiny when they're bored or hungry. Your idea of the perfect relationship is to have a guy on call. He shows up when you're in the mood and makes himself scarce afterwards.

You're not looking for a husband. You're looking for a comrade-in-arms. Aries is ruled by Mars, and Mars is the planet of soldiers, firefighters, and cops. You deal with a lot of high-stress situations in your life, and you want to know that your spouse has your back. If you don't actually work with your spouse, then you're probably in the same line of work. You're 100 percent committed to what you do, and you want to be with someone who gets it. You're not into carrying dead weight or pulling anyone's fat out of the fire.

The biggest problem you will have in love is that you are better at being a guy than the guy is. You're more aggressive, ambitious and driven. Not a lot of guys are comfortable with this, so you're just going to have to accept that there will be a lot of test-driving until you decide to buy. The worst thing that you can do is to dial down who you are or get involved in relationships where you are propping up the guy's ego. This is always a disaster because you will feel frustrated, held back and like you're not being true to who you are. Any guy who's going to go out with you has to accept you for who you are. But he can't be a wimp either, or you'll walk right on over him.

Don't lie there counting the cracks in the ceiling and waiting for it to be over. Give your paramour some helpful tips. He probably needs them. Also, don't be shy about taking the lead. He'll never admit to it, but he likes to be manhandled.

Mars' translation of light from March 12 through April 18, 2013, will turn you into a man magnet. Have fun, but don't be reckless or insensitive or there will be hell to pay in late September and October when the stars show that it's not the guys you have to worry about — it's the girlfriends.
Photo credit: WENN.com/Lia Toby