(page 3 of 13)
---

---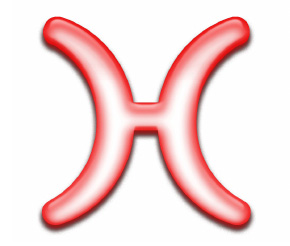 Pisces

Now that we are settling into a new year, see what's ahead for your love life — whether you're single or in a relationship. Christopher Renstrom is turning to your Ruling Planets to break down what to expect, what to be wary of and how you can make positive changes.
About you
You were born under the zodiac sign of unconditional love. That means you are capable of running the full gamut of emotions. You can feel unlimited love, hate, pain and hope like nobody else, and you can inhabit these emotions without judgment. This gives you an extraordinary compassion and empathy. Your ability to see things from other people's perspectives gives you easy access to their heart and soul. You really get where they're coming from. This is why people will entrust you with their confidences, secrets and fantasies.
Your Ruling Planet Neptune is the planet of the collective unconscious in astrology. It stirs the memories and the imaginations of the people you come into contact with. This is why someone will walk up to you in bar and ask if you have ever met before — and mean it. It's also why perfect strangers will begin to share the most intimate details of their lives without you even asking. This gives you a hypnotic hold over people, which can be a lot of fun if you think about it. They will fall under your spell almost immediately. But are they getting to know you? Or have they fallen in love with a figment of their imagination that they have projected onto you?
This can get tricky if you start to alter things about yourself in order to please your lover or mate. Seeing things from their perspective can work against being true to your own viewpoint. Remember the story of the Little Mermaid? Everything went to hell in a handbasket when she gave away her voice for love of the prince. Own your voice, and you will never have to worry about being drowned out by others' ideas and expectations of who and what you should be.

You're really coming into your own now that your Ruling Planet Neptune is traveling through Pisces. It will be here for the next 13 years, which means that you are at your most romantically desirable. People want to fall in love with you. You can afford to be picky — and you should be. If you don't like the guy you're going out with, then toss him over the side because there are plenty of other fish in the sea.

You love fantasy, but sometimes you can let yourself get typecast into playing the roles (and assuming the positions) that he wants. Mix it up a little and introduce some scenarios of your own. Not only will you reengage his interest, but you'll be surprised by how quickly he rises to the occasion.

Are you looking to marry, relocate or buy a new house? You will want to follow your domestic bliss when Jupiter moves into Cancer — the zodiac sign of hearth and home — on June 25, 2013.
It will be here for a year, which means that things will go your way as long as you invest your energies in nest building. Jupiter in Cancer is also perfect for introducing a new member to your household.
People born under Pisces are psychic magnets for the emotionally crippled. It's like every guy who ever felt abandoned by Dad, used by an ex or unloved by Mom got a text from you that says: "Call me." And they will.
What you need to do is to avoid falling for them hook, line and sinker in the first place. Just keep pressing Delete until you meet someone who can stand on his own two feet.

Your best time for love this year will be around your birthday. In fact, your peak days will be Feb. 20, Feb. 28, March 6, and March 10. After that it's June 26, July 17, July 19, and July 20. November is the month when you will have to choose between two (maybe even three) possibilities. Aug. 25 through Sept. 16 is your most challenging time of year romantically. Do you remember how difficult the summer of 2012 was? It won't be that bad, but it will be close.
Photo credit: WENN.com