(page 2 of 13)
---

---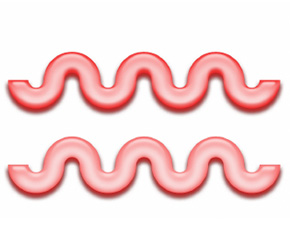 Aquarius

Now that we are settling into a new year, see what's ahead for your love life — whether you're single or in a relationship. Christopher Renstrom is turning to your Ruling Planets to break down what to expect, what to be wary of and how you can make positive changes.
About you
Aquarians are not the androids that everyone makes them out to be. Yes, you can come across as cerebral, aloof and even tightly wound, but you can get wild and crazy when you want to and party like it's your last night on earth. In the morning, when others are shunning the light and fumbling through their purses for the Vicodin, you will emerge perfectly poised with every hair in place and ready to begin your day. You don't mind the unruliness of people's lives. If anything, your rebellious side embraces it.
What you will not tolerate, however, is people's sloppiness. Anyone who goes out with you needs to understand that you can turn it on and turn it off and that they will need to do the same. Equal parts controlled and kooky, you are a walking, talking contradiction. You are hard to get to know, which makes perfect sense because you have no idea who you are either.
The most airy of the air signs, Aquarians are people pleasers and people movers. You will always put the interests of the many above the interests of you. Yet for all of your selflessness (and you can be exasperatingly selfless), there's an ego in there somewhere struggling to assert itself. Egos are important because they center us on who we are — just as the gravitational pull of the Sun centers the solar system. If you don't have an ego, then you're lost in space. Aquarians are constantly searching for themselves, and when you find that person who can help you to connect to the true and authentic you, then you will be true to that person forever.

You're not into "free love." That's something that got attached to Aquarians in the '60s when the musical Hair came out and everyone was too high to care. You're happiest in a relationship, but gun-shy about marriage. Your biggest worry is losing the person to the assigned role, which is why you prefer to live together. This is often mistaken for commitment-phobia, yet nothing could be further from the truth. Great minds think alike, and you could meet someone who's on the same wavelength in late June or late September 2013.

There are big to-dos up ahead as you — or your partner — will be undergoing a change in status.
Your star is on the rise, which means that you will need to be sensitive to outshining your partner.
Then again, it may be your spouse who's coming into his own, which means that it's your turn to be supporting player. You might find yourself a bit bent out of shape by this — especially in November 2013.

Other people's concerns will always come before yours, and you may expect your partner to be equally self-sacrificing when it comes to signing on for new causes, appearing at an endless string of dinner parties or adopting your 23rd child from halfway around the world. Remember Mia Farrow? She's an Aquarius. Aquarians are fixated on what other people think, and this drives your need to please and/or rail against the system. Remember that the reason you partnered up in the first place was to have a personal life. Your other half can't do all the personalizing for you. You need to be present in the relationship too.

You are not at your best from July 22 thru Aug. 21. This is when you'll be feeling uncertain, short-tempered and like no one can do right by you. Clearly it's not you at your best relationship-wise.
However you will be much more devil-may-care, friendly and inviting in February, from May 20 to June 19, and from Sept. 22 to Oct. 21.
Your love life gets wild and crazy on March 22 and March 28. This is when you will be behaving in ways that are not typical for you — but then again, that might be the point.

Be intimate. Aquarians aren't big on showing affection, and sometimes that's all it takes to set the mood and to create the close emotional bond and experience that you're looking for.
Photo credit: WENN.com