(page 13 of 13)
---

---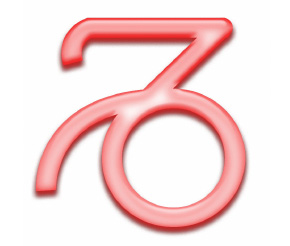 Capricorn

Now that we are settling into a new year, see what's ahead for your love life — whether you're single or in a relationship. Christopher Renstrom is turning to your Ruling Planets to break down what to expect, what to be wary of and how you can make positive changes.
About you
You have always been the designated adult in a relationship. Even in childhood, you were taking on the parental role as you stepped in for an absent father or lent moral support to your struggling mother. You know what it's like to carry the weight of the world on your shoulders, and you wear it well. Others may groan under the burden, but you make it look easy. It's second nature to you.
Yet the difficulty with being the designated adult in the relationship is that you tend to attract overgrown children. This might have been OK when you were younger — when the guys were sullen, misunderstood and hot. But it can get old with the passage of time as you watch their income levels drop while yours begins to climb.
You should never have to apologize for your ambition. Nor should you have to feel guilty about being successful. Capricorn women are always being raked over the coals for being driven, disciplined and setting their sights on the dollar sign. But why shouldn't you? You're lucky to be living at a time when kicking a** as you scale the career ladder is a praiseworthy trait in women. However, what's also changed with the times are the guys, and a lot of guys know a good thing when they see it — which is a hardworking, upwardly mobile woman. And this is where your natural tendency to take on the burden of responsibility can work against you. If you don't want to turn into someone's Sugar Mama, then you need to figure out how you want the money to work in your relationship. Your partner doesn't have to make as much as you, but he does have to pull his own weight.

If you're single right now, then it's not because you want to be. The past two years taught you some pretty powerful lessons about you and relationships, and now that you've done your emotional homework, you're ready to give love another shot. Stop saying you've been burned (you weren't) and lead with your best foot forward. You could go from dating to mating as soon as late June 2013.

You have been through some rocky times with family, and being there for others has taught you to be there for your spouse and vice versa.
Crises can make or break a union, and it looks like the recent rough passages have brought you two closer together in ways you never dreamed of. Life won't always be this heavy and intense. You can look for the gray skies to clear by July 17.

You're never going to find a guy who's better off than you financially because you're too much of a control freak to give up that kind of power in a relationship. You feel most comfortable when you're making as much (or more) than your mate. This means accepting that your paramour probably won't be the big breadwinner — at least at first. Use the time that you're dating to see how he deals with money. It will tell you a lot about what he's like underneath.

Make time for lovemaking. Yes, you have a crammed work schedule, but everyone's got to eat at some point.
And the same is true for sex. Work it into your afternoon routine (you're too tired at night), and you'll be surprised by how zippy you feel afterward. It's better than a shot of espresso!

Your most challenging times for love will be Feb. 6–13, April 18–25, June 28 – July 6 and Aug. 18–25. And it's not like you are fighting or anything; it's more like one of you is away or traveling. Your best times for love are April 15–24, July 23–31 and Nov. 5–15. You're positively irresistible!
Photo credit: WENN.com