(page 11 of 13)
---

---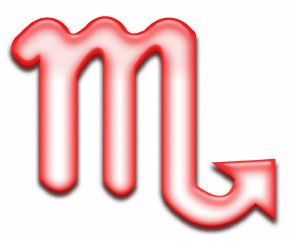 Scorpio

Now that we are settling into a new year, see what's ahead for your love life — whether you're single or in a relationship. Christopher Renstrom is turning to your Ruling Planets to break down what to expect, what to be wary of and how you can make positive changes.
About you
To you, sex is something sacred; it's not something you do between tweets. There are far too many people having sex these days who shouldn't be. They don't know what they're doing or where they're going, and they're a danger to themselves and to everyone else.
But that's not your problem. When you're born under Scorpio, the zodiac sign of sex, then you know what to do — and you have no problem bringing your man up to speed if that's what it takes. Your problem is with the exchange of emotional fluids.
Scorpio is a water sign, and water is the element that rules over our inner life in astrology. You can't help but become personally involved with someone and deeply attached. In fact, you will do everything in your power not to allow that to happen, because when you fall for someone, you really fall for that person in the most naked and needy of ways. This self-imposed detachment can send the message that you aren't really interested (when you are) and that you are always looking for something else (when you aren't). This back-and-forth, come-hither then get-lost push and pull can create a lot of unnecessary grief and aggravation. But then again, this can be an enormous turn-on for you because you like to mix a little agony with your ecstasy.
This keeps things from going soft and falling flat in your relationship. You never want your partner to take things for granted in your relationship because you never will. Which gets back to sex as a sacrament. Now, this doesn't mean that you expect to shake heaven and earth every time you get together — although it doesn't hurt to try. What it means is that you regard sex as a living part of your relationship. It's something that you will always make time for and not something that you would ever do by rote.

Scorpio is associated with sex in most people's minds, which is why men often adopt a cheesy tone after they find out what your Sun sign is.
Thankfully, you were born with that famous stinger, and all it takes is one glance to put guys in their place. But being wired for sex doesn't make you easy or promiscuous. In fact, you're a connoisseur when it comes to lovemaking, and you can be a tad picky.
Remember that you're better at this than most people, so it will be up to you to make your partner feel comfortable and reassured.

You're undergoing a bit of an identity crisis with Saturn traveling through your sign. Whoever you were six months ago isn't really who you are today, and you don't see this lightening up any time soon. And this is all right as long as you don't allow it to become some kind of dirty secret. Scorpios never want to be emotionally naked — which means that you never want be seen as the one who needs the other one more or who loves too much. But Saturn in your sign is asking you to get naked and to reveal those parts of you that you keep under wraps. Rather than drive your partner away, it will create the most intimate bond of all.

Acting like you don't care. Do this long enough, and people will believe you.
You love more deeply and live more intensely than most people, and you should never try to cover that up.
Be who you are, and you will attract people who get what you're about. Hide it, and you will wind up with a lot of people who have no idea of what they are getting into. This would be a waste of time for them and for you.

There are a lot of challenging times for you this year, but that's not bad because you're the kind of person who comes to life in a crisis. You don't manage crises; you grow and evolve as a result of them. Jan. 30, April 28, July 27 and Nov. 6 will be red-flag days for you. You may also want to circle March 31, May 20, July 1, Oct. 1 and Nov. 1 on your calendar. Grand trines in water in late February and March, late June and July, as well as late October and November show that you will emerge from these trials in fine form. In fact, it could even be argued that you will be better off because of them.

No problem here.
Photo credit: WENN.com/Adriana M. Barazza